MEET
Fusco, Brandenstein & Rada, P.C.
Your Experienced Workers' Compensation and Social Security Disability Attorneys
Are you unable to work or has your income been impacted by an injury at work or during your off-hours? You are probably worried about paying your household and medical expenses. Contact Fusco, Brandenstein & Rada, P.C. to determine your legal options for obtaining financial compensation. We know the financial burden an injury or illness can cause.
When you retain us, we'll prepare your case and handle every step of the legal process to secure the compensation you need to pay for living expenses and your bills, so you can focus on healing.
Whether you are seeking Workers' Compensation, Social Security Disability benefits, Veterans' Benefits, or a Disability Pension, you can depend on us to work diligently to obtain the maximum payments available. We'll protect your rights and ensure the insurance company or government entity treats you fairly.
Throughout more than four decades of representing injured and disabled victims, we've been driven to provide the best possible outcome for every client by leveraging our vast experience in injury-related law, as well as our extensive resources, to provide exceptional representation and results.
To find out more about our services and how we can help after you sustain an injury or disability, call us at  516-496-0400. We'll listen to your story, and then we'll get to work.
Areas Of Specialty
our PRACTICE AREAS
Coverage for Injured Workers in
New York
Work-related injuries and illnesses can happen in any type of industry throughout the country. Although there are regulations in place for many occupations, hazards still exist. The most common accidents that lead to disabling medical conditions include:
Heavy machinery and equipment malfunctioning
Slip/trip and falls
Exposure to toxic chemicals
Fires and explosions
Loud noises
Construction accidents
Electrocution
Vehicle collisions
Fall from great heights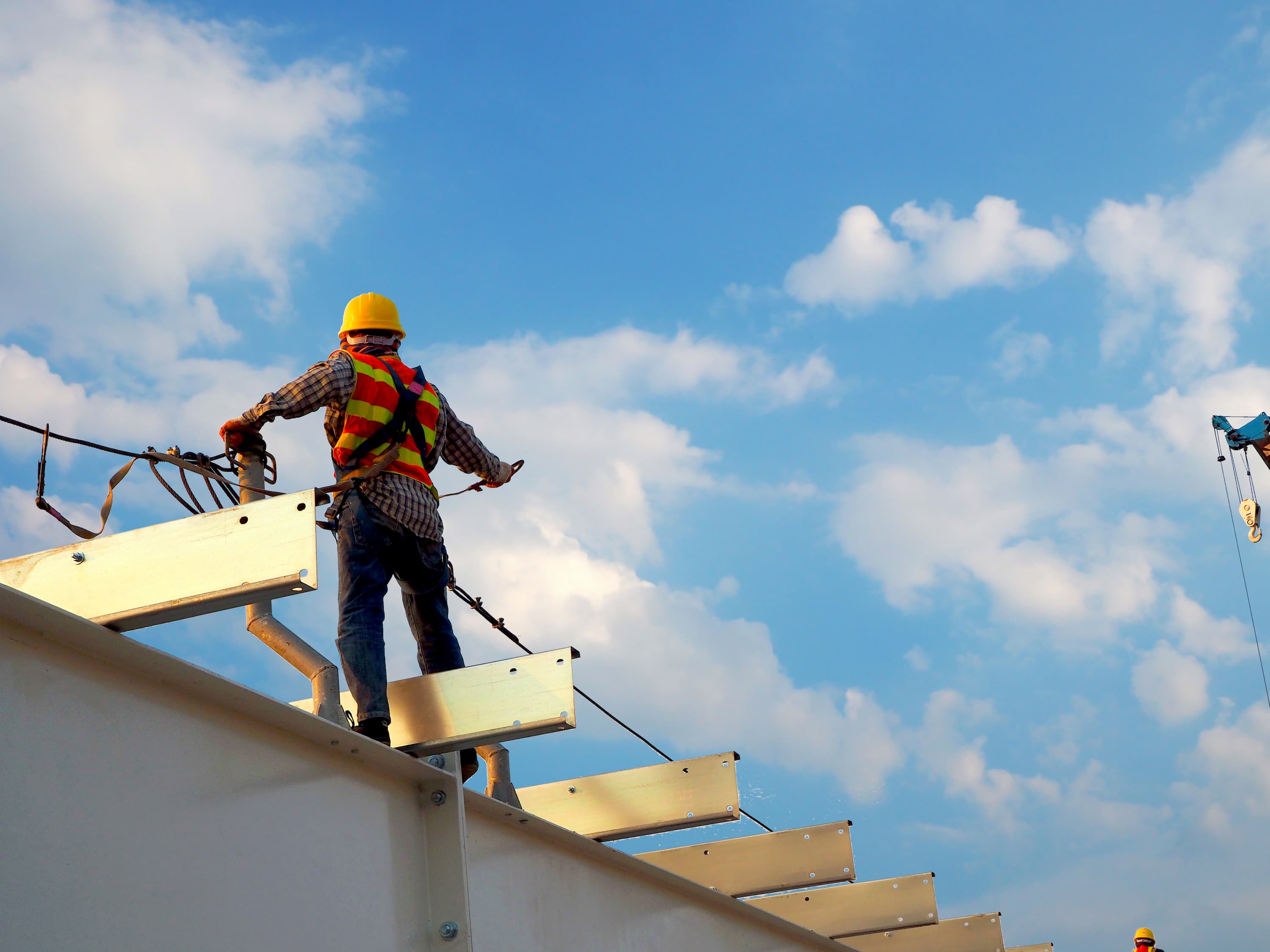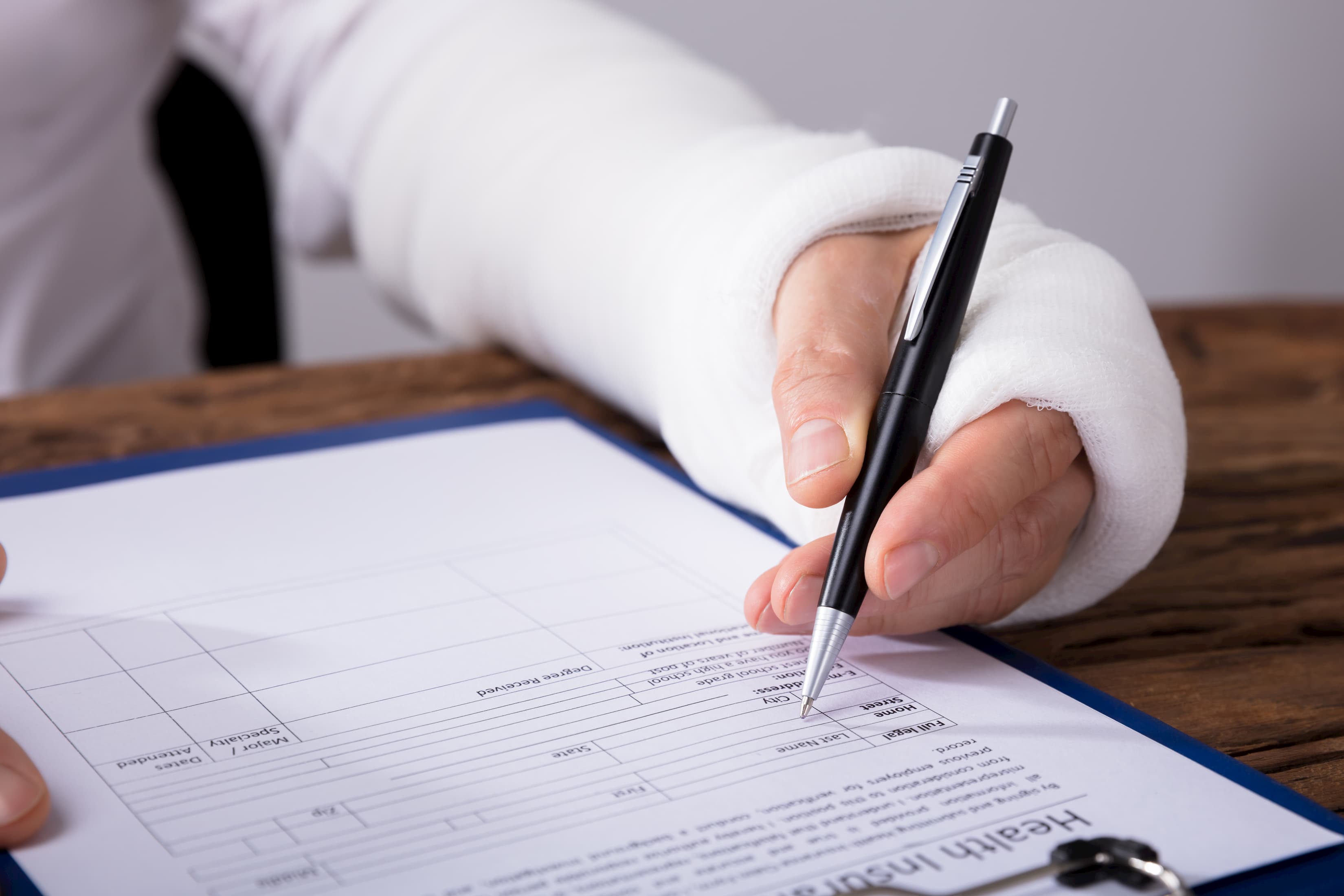 Injuries and illnesses that might qualify you for Workers' Compensation, Social Security Disability, or another form of benefit coverage include:
Overexertion injuries
Broken bones
Strained muscles
Dislocated joints
Traumatic brain injury
Crush injuries
Mesothelioma
Vision or hearing loss
Burns
Cancer
Electrocution
Loss of limb
Asthma
Psychological injuries, such as post-traumatic stress disorder (PTSD)
An employee who suffers from a job-related injury or illness may apply for Workers' Compensation benefits. Employees who can't return to work because of a disabling work-related condition can collect a percentage of their average weekly wages and medical expenses.
There are some types of workers who aren't eligible for this form of insurance, including uniformed NYC sanitation workers, NYC police officers, NYC firefighters, and most NYC public school teachers. While state Workers' Compensation laws do not cover them, they can receive benefits from other programs.
Anyone who gets hurt or sick and unable to work for a minimum of twelve months might qualify for Social Security Disability benefits. This is a federal program that provides various benefits to workers who can't perform basic work-related tasks. The Social Security Administration allows someone to apply for coverage if:
The illness or injury causes disability that's expected to last or has lasted at least twelve months or may lead to death.
The disabled worker cannot complete the necessary occupational tasks they had before the disabling condition.
The disabled employee is unable transfer to a another type of work.
Why Choose
Fusco, Brandenstein & Rada, P.C.
Fusco, Brandenstein & Rada, P.C. is a ful l service, disability law firm with over 40 years of experience in representing injured workers due to workplace accidents, unexpected illnesses and diseases, motor vehicle accidents, and countless other disabling conditions. Our clients are treated with the same passion, compassion, and understanding as if we were defending and fighting for one of our own – because that's what our clients become. The FBR team of attorneys and representatives have fought tirelessly for years for the results necessary to protect the clients and union members that we have represented before all types of governmental agencies and insurance companies. FBR will help you at every critical step in the process and navigate any hurdles that might come about during your claim.
What to Do After Suffering a
Workplace Injury
The steps you take after a workplace accident could affect the outcome of your case. If you want to recover the maximum available benefits, be sure to follow the process below:
Report the injury
Let your employer know that you got hurt. It would be best if you do it in writing, so there's evidence that you notified them.
---
Complete application
Fill out the necessary forms to file a claim and apply for benefits.
---
Request information
When you're applying for coverage after a work-related injury or illness, request information about benefits you're eligible to receive.
---
Secure accident scene evidence
Take pictures of relevant evidence that can show you suffered injuries at work. If dangerous conditions caused your injury, take photos of the scene.
---
Speak to witnesses
If anyone saw the accident that led to your disabling condition, speak with them about the details they recall. Write down their names and phone numbers. They might be able to provide witness statements during the insurance company's investigation.
---
Seek medical treatment
Go to a doctor who accepts Workers' Compensation for an evaluation of your injury or illness. They may refer you for follow up appointments with other medical providers. Continue treating until you recover, or your doctors release you from care.
---
Keep copies of everything
Document everything associated with your case. Save medical records, prescriptions, insurance company letters, correspondence with your employer, and more. Evidence of your injury is crucial to prove you deserve benefits.
---
Hire a lawyer
Seek legal representation from a qualified New York disability lawyer if you're unfamiliar with New York state workers' compensation.
---
Common Reasons for Denied Claims
Applying for insurance after suffering a job-related injury or illness can be challenging. It's a complicated process and requires you to follow strict deadlines. If you submit an incomplete application or miss a filing deadline, the insurance company most likely will deny your claim. To avoid a denial in the first place, it's helpful to know the common reasons for denied applications.
---
Lack of medical evidence
Medical records are crucial for any disability benefits. If you can't prove you got hurt and require treatment, you'll have a hard time convincing the insurance company that you deserve compensation.
---
Notification of injury
You might not think it's that important, but the date you notified your employer of your disabling condition could impact the outcome of your case. Those working on your claim might assume you're exaggerating about your injury, or it's not severe enough to seek medical treatment, if you haven't notified your employer right away.
---
Incomplete or inaccurate information
When you're filling out necessary forms to apply for benefit coverage, make sure the information is accurate. Don't skip any sections or guess an answer if you're not sure about what to write. Even the smallest error could cause a denied claim.
---
Gap in treatment
Seek an initial medical evaluation after leaving the accident scene and show up for regularly scheduled appointments. If your treatment is spread out or you consistently miss doctor appointments, that might indicate your medical condition doesn't exist or isn't as bad as you claim.
---
Pre-existing injury
If your injury or illness is from a prior accident or preexisting condition, an insurance company may not want to cover necessary medical care. They might say there's no way of knowing if your job-related accident caused a new injury or aggravated the previous one. That's an issue for litigation.
---
Conflicting employer statement
The insurance representative handling your claim might ask your employer for their version of events. They could recall a different situation or state that your injuries didn't happen while you were on the clock. Anything they say that conflicts with your statement could lead to a denied claim. Such disputes can be resolved through hearings at the Workers' Compensation Board.
---
Failure to cooperate
Whether you're applying for Workers' Compensation, Social Security Disability, or any other benefit program, the application process can be frustrating. Some insurance companies will make things difficult for you. Despite how their representative treats you, you should always be cooperative with them. If they require that you attend an independent medical examination or provide specific documentation of your injury, do so promptly. If you ignore their requests and refuse to discuss the workplace accident, they will be more inclined to deny the claim.
---
Meet Our
Team
DEVOTED PROFESSIONALS
What Our Clients Say
Testimonials
"
Just wanted to say a few words on behalf of the hard work and care that Eric gave us throughout the long, arduous process that is Social Security Disability.
Eric was always helpful, even tempered and sometimes just a calming voice that I needed to hear while battling multiple set backs and operations caused by my throat cancer.
There were many moments of grief and despair from just the financial part that makes going through something like this much more difficult. He was always our voice when dealing with the red tape and B.S. of SSD.
Eric was professional, always kind and considerate to us throughout the almost two-year ordeal and I just wanted to say thank you to him and mention what a person of character Eric is and you all should be proud he is representing your firm in this manner.
We sent a few other people to your firm and will continue to do so in the future..
Thanks again !
"
Thomas M.
"
The attorney diligently assembled the medical evidence and skillfully presented it. The attorney played a large part in establishing the claimant's disability.
"
Social Security Judge
"
I recommend awarding a fee of $15,000.00. The attorney diligently assembled the medical evidence and skillfully presented it. The attorney played a large part in establishing the claimant's disability.
"
Administrative Law Judge
"
We just want to thank you Joh Broome for all of his hard work and diligence in handling my mom's WC case. Your firm and team have been top notch through the years and we really appreciate all the effort.
"
A. Jaramillo
"
Having lived in the legal profession for 30+ years, I can say with certainty that not all lawyers are created equal. Truth be told, some lawyers not only lead with experience, they lead with their heart. Standing beside such lawyers is a wonderful group of attorneys, paralegals, secretaries and support staff and together they assist their clients by providing an excellent knowledge of the law, compassion and determination to get the job done. To say that this describes Victor Fusco and the amazing team of people who work at Fusco Brandenstein and Rada, P.C. is an understatement. A member of my family recently had the rug pulled out from under his feet– upon learning such news I sought a referral from a colleague who put us in touch with Victor. Not only did Victor personally take my call he and his wonder team immediately jumped into action and helped to make a very difficult emotional process easy and achieved an outstanding result. To say that we are forever grateful feels inadequate. It is our sincere hope that if you are in need of an excellent lawyer to represent you – you will contact Victor.
"
Angela P.
"
I would like to take this opportunity, on the behalf of the Nassau Police Running Club, to once again express our appreciation for your support in making the thirteenth annual Police Officer Gary Farley Memorial Run a success. Over four hundred people registered and competed in the event. Prior to the race was a well-attend kid's fun run.
The ultimate success or failure of this run rests in no small measure on the contributions of sponsors such as yourself. Your continued support is critical to its success.
We are happy to announce that a total of $4,000 was raised at this year's run. This will be used to augment the existing scholar shop funds at Massapequa High School and MacArthur High School. These scholarships, in Gary's name, are awarded to seniors intent on pursuing college studies in criminal justice.
Once again on behalf of the club and the scholarship recipients, thank you.
"
Lori Levering, Steve Polla, Frank Borgi
"
As you are fully aware, yesterday was the hearing to determine my petition for disability benefits. All went very well, and for now we just need to wait for the Judge's decision.
Today, I am writing to say thank you. Thank you for answering all my emails, thank you for returning all my calls, thank you for organizing all my documents and medical evidence, and most importantly thank you for genuinely listening to all my concerns, addressing them, and providing me with a sense of comfort that everything is under control.
"
JC
"
As a local member of Local 338 for about 15 years, I want to thank you and the legal firm of Fusco, Brandenstein & Rada for a great job.
In this regard, I especially would like you to be aware of the professional legal work that has been provided to me by Paralegal Leonard Solicito, Jr., and attorney Lisa Tehranian.
I have been well associated with Lenny since the inception of the legal plan a few years ago, and he has been extremely helpful to me in obtaining solutions to my legal queries. In addition, he has been a professional and gentleman at all times.
My most recent legal assistance by Local 338 was handled by Lenny with a referral to attorney Lisa Tehranian.
I would like you to know that Lisa has done excellent work in preparing my current case, and she is always available to discuss any issues. She, also, is courteous and helpful and should be recognized as an excellent asset to our union.
Additionally, I would also like to thank attorney Barbara Maleno for the great professional work she has done for me in the past.
Finally I want to thank you again for all of your constant improvements for our union. It makes me proud to say that I am a Local 338 member
"
John L
"
Mr. Heiman, I want to thank you once again for all the hard work and time that you put into my case. It all worked out because of your determination and thorough research. Such a burden has been lifted off of my shoulders. We've only met twice but I'll never forget you and how you helped us get through this.
Your confidence was very reassuring,throughout the process. I can now have the medicare that I need for all my health needs. You are so very appreciated by me and Angel.
"
Debra R.
"
I would like to extend my thanks to you and the firm for the excellent representation and advice supplied to me by the entire staff. My questions, calls and concerns, etc. were treated with respect and professionalism. You and the staff were always there to help me through the 'rough times' and assure me along the way as to the proper procedure. I am delighted by the end result.
"
Darlyne M.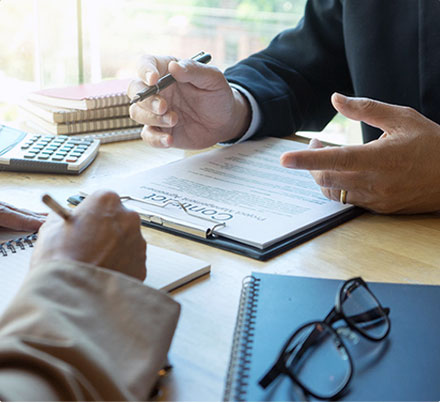 Over 40 Years

Of Legal Expertise

At Fusco, Brandenstein & Rada, P.C., we understand the importance of receiving quality legal services, guidance, and support. We'll help you get through this challenging time so you can move forward with your life. You and your case will always be a top priority with us.

Our lawyers provide free consultations. We'll be happy to meet with you free of charge to discuss the details of your workplace accident. We can review the information you provide and advise you on the available legal options. Even if you decide that you're not ready to seek legal representation or you choose a different firm, you won't have to pay us for our time.

When you get hurt or sick and can't return to your job, it's a stressful situation. You're struggling to pay your expenses. We'll fight hard to protect your rights and ensure you receive the maximum coverage you deserve.

We have the experience, resources, and knowledge to successfully file your claims and appeal denials. Whether you need assistance with your disability pension, Workers' Compensation application, or Social Security Disability payments, you can count on us. We will relieve your burden by completing each step of the procedures while you focus on healing your injuries.

If you have a disabling condition that prevents you from working and need help seeking compensation, call Fusco, Brandenstein & Rada, P.C. at 516-496-0400 today. Our legal team is ready to take your call and schedule your free consultation.
Frequently Asked
Questions
Under New York's Workers' Compensation Law, any employee who sustains an injury which arises out of and in the course of employment, regardless of what caused the injury, is entitled to Workers' Compensation benefits.  However, it is often difficult to obtain workers' compensation benefits because the claims process is complicated and insurance companies will try to deny your claim in an effort to avoid paying up. Additionally, the application process can become quite complicated and deadlines must be met which can sometimes make things difficult. If you were injured on the job and want to learn more about your rights, contact Fusco, Brandenstein & Rada, P.C., for a free consultation today!
Yes. A heart attack or stroke caused by the physical or mental stress of your job is generally covered by Workers' Compensation. The heart attack or stroke generally must happen at work or soon thereafter. Even if you had a prior heart condition or other risk factors not related to your work, you may be entitled to workers' compensation benefits. Heart attack and stroke claims are some of the most difficult claims to establish at the Workers' Compensation Board, so you should consult an experienced workers comp lawyer as soon as possible
NO, Under New York State Law an employer may not fire or in any way discriminate against an employee for the filing of a Workers' Compensation claim, after all, that's what insurance is for. If you are in a situation where you were fired after being injured on the job, you may have legal options and even options to collect monetary benefits in addition to Workers' Compensation.  It's important you know what you are entitled to and if you are in a position to take other legal action! As your legal advocates, you can count on us to protect your rights.
Workers' Compensation pays for all related medical expenses and a percentage of lost wages.  There is no "pain and suffering" award.  There are monetary awards for permanent injuries that affect your earning capacity.
In all cases, an attempt to settle a claim can be made with the insurance company to settle a Workers' Compensation Claim.  If your on-the-job injury or work related illness results in a permanent impairment, you may be entitled to a settlement, even if you do not lose time from work.  The amount of the settlement and method of determining and approving the settlement depend on the specific details of your injury and facts of your case.
Yes, there are very strict time limits in which you must file for disability retirement pensions, which vary depending on tier status, job title, and type of disability pension.
Available To Clients 24/7
We know how important it is to reach us when you need us. That's why we provide 24/7 customer service so you can speak with an experienced legal professional at your convenience.

Request A Free Consultation
PLEASE FILL OUT FORM