Any disabling condition that makes you unable to work, whether work-related or not, can significantly alter your life and future. How can you maintain your livelihood while you are permanently unable to work? The experienced Lake Ronkonkoma workers' compensation and Social Security Disability attorneys of Fusco, Brandenstein & Rada, P.C. can help.
Fusco, Brandenstein & Rada, P.C. has counseled and represented Lake Ronkonkoma citizens just like you for over four decades. We guide clients through these challenging times and work to secure the benefits they need. We treat our clients just like family, which means we listen to your concerns, we understand the stress and anxiety you are experiencing, we prepare for every contingency, and we fight passionately for you at every step of the legal process.
Whether you are suffering from a recent injury or a chronic illness that has developed over time, Fusco, Brandenstein & Rada, P.C. has the experience, resources, and resolve to fight for you and pursue the benefits you're due. To learn more about our services, call 516-496-0400, or contact us online to speak with one of our skilled attorneys today.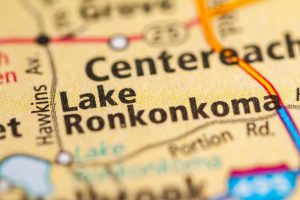 Our Areas of Practice
For more than 40 years, Fusco, Brandenstein & Rada, P.C. has represented clients in the following areas:
If you have pressing questions about your case, don't hesitate to contact us today.
Common Accidents, Injuries, and Illnesses That Can Result in Disabling Conditions
After 40 years of representing clients, Fusco, Brandenstein & Rada, P.C. has seen a range of accidents that result in a person being unable to return to work:
Slip and fall
Vehicle crashes, including cars and trucks
Equipment or machinery malfunctions
Falls from height
Being hit by falling objects
Toxic substance exposure
Fires
Explosions
Overexertion
These accidents can result in a range of injuries and illnesses, including:
Paralysis
Neck and back injuries
Burns
Overexertion injury
Vision or hearing loss
Asthma or other respiratory conditions
Traumatic brain injuries
Arthritis
Cancer, including mesothelioma
Amputation
Mental illnesses, such as post-traumatic stress disorder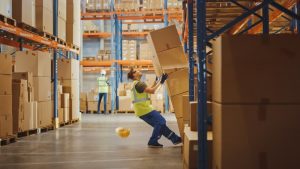 What If You Sustained a Disabling Injury at Work?
If you had a work-related injury that turned into a disabling condition, there are workers' compensation benefits you may be eligible for under New York law. All these benefits are calculated using your average weekly wage (AWW), which is your average wage for the 52 weeks prior to your work-related injury.
TTD: If your disabling condition was only temporary, you could be eligible for temporary total disability (TTD) benefits. These benefits pay the entire wage benefit allowable for the period that your doctor keeps you off work. Your AWW will be multiplied by 2/3 to determine the dollar amount of your benefit. This benefit is limited by the weekly maximum allowable benefit, as determined by the Commission of Labor annually.
TPD: If your disabling work-related condition allowed you to perform some work but not to return to your regular job duties, you could be eligible for temporary partial disability (TPD) benefits. These benefits are calculated by multiplying your AWW by 2/3 and then multiplying the result by the percentage of your disability.
PTD: If your disabling condition has left you permanently and totally disabled, you may be eligible for permanent total disability (PTD) benefits. There is no limit to the number of weeks you may be paid.
PPD: If your disabling condition leaves you partially disabled permanently and part of your wage-earning ability has been lost, you could be entitled to permanent partial disability (PPD) benefits. These benefits come in two types:

Non-schedule loss
Schedule loss of use (SLU)
Your attorney can advise you about how these types of losses are calculated and what your disability benefit payout might be.
What If Your Disabling Condition Was Not Work-Related?
If you have a disabling condition that prevents you from working, you may be eligible for Social Security Disability benefits. This is a federal program administered by the Social Security Administration (SSA) that supplements lost wages for individuals who are disabled and cannot work. To apply for SSD benefits:
Confirm that you're eligible for SSD benefits: You will need to have accumulated enough credits through your work history to be eligible for SSD. You will also need to have a medical condition that fits SSA's definition of disability. To meet this definition, you must have a physical or mental impairment that prevents you from engaging in substantial gainful activity, and that impairment has either lasted for at least 12 months, is expected to last at least 12 months, or is terminal.
Gather proper forms and documentation: This may take a while for a couple of reasons. First, the forms and required documentation can be extensive and complicated. Second, because your disability must have lasted or be expected to last at least 12 months, you may need to wait to prove its longevity.
Consider hiring an attorney: An attorney who is knowledgeable about SSD regulations can be a big help. Not only can they advise you about your eligibility, but they can also help you navigate the complicated application process. If your application is denied, a lawyer can help you with an appeal.
Call Fusco, Brandenstein & Rada, P.C. Today
At Fusco, Brandenstein & Rada, P.C., we treat our clients like family. When a family member gets injured or becomes ill, you are there beside them from the very beginning, doing whatever is necessary to help. That's what the lawyers at Fusco, Brandenstein & Rada, P.C. do for our clients.
If you have a disabling condition that prevents you from working and need disability benefits, call Fusco, Brandenstein & Rada, P.C. today at 516-496-0400, or reach out to us online.