If you've been injured in a workplace accident or lost your income because you're no longer able to work due to injury or illness, you're probably facing a stack of bills and wondering how to pay them. You need the legal advice that Fusco, Brandenstein & Rada, P.C. can give you to help you through this dilemma.
Fusco, Brandenstein & Rada, P.C. has been helping clients in Melville, NY, and surrounding areas, for more than 40 years. We focus on workers' compensation, Social Security Disability (SSD), veterans' benefits, and other payments to help you get through your injury or illness and cover your expenses.
Our legal team wants to make sure our clients get the compensation they deserve, whether their injury is due to a workplace accident or because they've sustained an injury or illness that takes them out of the workforce. We'll take our knowledge and experience to protect your rights and help you get the compensation you deserve.
Call the Melville workers' compensation/SSD attorneys of Fusco, Brandenstein & Rada, P.C. at 516-496-0400, or contact us online for a free consultation on your case. We'll review your claim and then get started on the documentation right away. Remember, most disability and insurance benefits claims have strict deadlines for notification and filing, so don't delay in filing your claim. We're here to answer all your questions. If you're unsure about legal action, we understand. You should still have an attorney review your documentation before you send it in.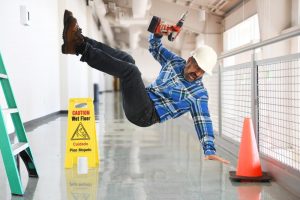 Practice Areas
At Fusco, Brandenstein & Rada, P.C., we're focused on getting our clients the money they need to get on with living their lives, despite their injuries or disabling conditions. We handle these types of cases:
No matter what caused your inability to work, we want to make sure you get the benefits you're entitled to. Our attorneys know the best ways to pursue that compensation for you.
Social Security Disability
Social Security Disability benefits are meant to replace wages for individuals who are disabled and can no longer work at "gainful employment," meaning they are unable to work at any full-time position. In order to qualify for SSD benefits, you must have worked long enough and recently enough to qualify for benefits.
Once you've met the work credits threshold, there are other potential barriers to obtaining benefits. The requirements to prove you are unable to work are strict, and many people's claims are rejected the first time they apply.
If you see our attorneys before filing your claim, we will do our best to make sure that everything the Social Security Administration wants to see is in the packet before we send it out. If you have already been denied, Fusco, Brandenstein & Rada, P.C. will review the letter of denial to see what is required for an appeal. The majority of claims are denied for a lack of supporting paperwork or other technical reasons unrelated to the medical basis of your claim.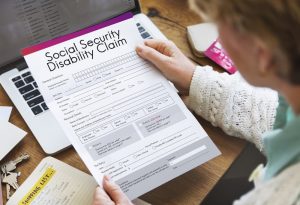 Workers' Compensation
Almost any employee who is injured on the job or suffers a job-related injury or illness may apply for workers' compensation benefits. In New York, NYC sanitation workers, police officers, firefighters, and public school teachers are not covered by state workers' compensation laws because they have their own benefits programs.
Workers' compensation benefits cover the costs of treatment with an approved provider and partial wage replacement for time lost from work for an injury or illness suffered because of employment. In return, the worker may not file suit against their employer because of the injury. In theory, this should be a fair exchange: the worker's injury medical expenses are covered, a portion of their wages are paid while they recover, and the employer does not have to worry about a lawsuit.
There are strict requirements for filing a worker's compensation claim in New York, and should you fail to comply with them, your claim could be denied. Don't take that chance. If you are injured or suffer a job-related illness, you should contact the attorneys at Fusco, Brandenstein & Rada, P.C. before filing any kind of insurance claim. We have years of experience with workers' compensation claims and benefits in New York, and we can make sure you don't miss any deadlines.
If you have pressing questions about your case, don't hesitate to contact us today.
About Our Team
Founding partner Victor Fusco has been practicing law in New York since receiving his law degree from Brooklyn Law School in 1975. Mr. Fusco is a member of the Million Dollar Advocates Forum, an association of attorneys who have secured million-dollar awards for their clients. He frequently lectures on Social Security and workers' compensation benefits at the Cornell School of Industrial and Labor Relations and other distinguished institutions.
Partner Richard J. Brandenstein also graduated from Brooklyn Law School. He is a specialist in New York State workers' compensation and New York State disability law. Besides his own trial caseload, Mr. Brandenstein helps train our associate attorneys and supervises our office staff.
Whether you come in to see our attorneys or our outstanding support staff, you will be guaranteed top-tier service. Our consultations are free, and our attorneys can review your case and discuss your options and alternatives with you during your meeting. If you decide you are not ready to move forward, we'll make sure you leave with a complete understanding of the situation.
Contact Our Team
If you believe you have suffered a workplace accident or job-related illness, you should contact Fusco, Brandenstein & Rada, P.C. for legal assistance right away. There are time limits for disability and workers' compensation claims, so you should never delay in seeking help.
If you live or work in Melville, NY, or any of the surrounding areas, call Fusco, Brandenstein & Rada, P.C. for a legal team with the experience and knowledge to help you with your disability claims. You can reach us at 516-496-0400 or fill out our online intake form. We will be in touch with you right away to help you file your claim or appeal your case.