In New York, one of the most common places where people are injured in accidents is at work, and these accidents can upend an injured worker's life. The Bureau of Labor Statistics reports there were 129,000 nonfatal workplace injuries or illnesses among private employers statewide in just one recent year. In many cases, a workplace injury can leave employees in agony for months or years, possibly for the rest of their lives. When you include the cost of medical treatment and the money an injured worker will lose because they cannot work, the toll from an accident at work can be overwhelming.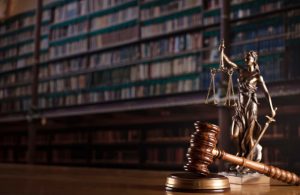 The lawyers at Fusco, Brandenstein & Rada, P.C. are committed to helping injured employees recover fair compensation and rebuild their lives after an accident at work. Our Bethpage workers' compensation and Social Security disability attorneys can help you claim the benefits you need to pay for medical treatment and any other expenses you have. We have more than 40 years of experience with these cases, and that accumulated knowledge helps us recover as much compensation as possible for our clients. If you would like to know more about our services, call us at 516-496-0400 or visit our contact page for a free consultation.
Who Qualifies for Workers' Compensation in New York?
According to the state Workers' Compensation Board, "virtually all" private employers in New York are required to carry workers' compensation coverage. In many cases, this even includes independent contractors. Unless you are a sole proprietor or fit a few other narrow exceptions, you are most likely covered by your employer's workers' compensation plan. If your employer says you are not covered by their workers' comp plan, talk to an attorney right away.
What Does Workers' Compensation Cover?
If you file a workers' compensation claim after an accident and your claim is approved, your benefits will cover:
All reasonable, necessary medical treatments for your injuries
Two-thirds of your missed wages, up to limits set by state law, if you miss more than seven days of work due to your injuries
Any incidental expenses related to your medical treatment, such as the cost of transportation to your appointments
Vocational rehab or retraining services, if necessary, to help you find a new job
Survivor's benefits for your family if you die from your injuries
Common Work-Related Accidents That Can Cause Major Injuries
Some of the most common accidents at work that can result in serious injuries include:
Falls
Employees being struck by flying or falling objects
Employees becoming entangled in heavy machinery
Transportation accidents at work
Employees being exposed to toxic substances
Explosions and fires
Electric shocks
Physical assaults
How to File a Workers' Compensation Claim in New York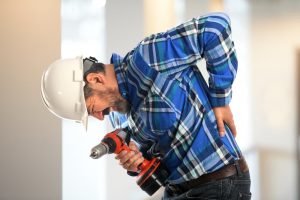 The first thing you need to do after being injured at work is to notify your employer in writing or have someone else do so for you. Once that's done, and you have sought medical treatment, here is what you need to do next:
Fill out Form C-3 and submit it to the state Workers' Compensation Board (WCB). If you have suffered a similar injury before, you may also want to fill out Form C-3.3 so your medical providers can release your relevant medical records.
After you have filled out the necessary paperwork and gathered your medical records, you can submit your claim to the WCB online, mail the forms to your local WCB office, or call (866) 396-8314 to submit your claim over the phone.
Once your claim has been submitted, you can keep track of its status using the state's eCase system.
Key Deadlines to Remember for Workers' Comp Cases
One of the main reasons to hire a workers' compensation attorney is to make sure you don't miss any important deadlines related to your case. Here are the deadlines to remember when it comes to workers' comp cases in New York:
You have 30 days from the date of your injury to notify your employer
Your employer has ten days from the time you notify them of your injury to let their workers' compensation provider know about the accident
You must file a workers' compensation claim within two years of the accident to claim any benefits
What Social Security Disability Benefits Are Available?
If workers' compensation benefits are not enough to cover your expenses after an accident at work, or if you have acquired a disabling condition unrelated to your job, you may be eligible for Social Security disability benefits. These benefits are administered by the federal Social Security Administration, and they are available to anyone who meets certain conditions.
There are two main types of Social Security benefits you can apply for. The first and most common is Social Security Disability Insurance (SSDI). SSDI benefits are meant to help injured employees and their families pay their bills, and you qualify for SSDI by earning credits from working. You can earn up to four credits every year, and if you earn 40 credits (20 of which must have been earned in the past ten years), you are eligible for SSDI benefits.
The other type of Social Security disability benefits is known as Supplemental Security Income (SSI). SSI benefits are based on financial need, and they are available to anyone who makes less than $1,767 per month individually or couples earning less than $2,067 per month. Individuals with less than $2,000 in assets or couples with less than $3,000 in assets may also qualify for SSI.
How to Apply for Social Security Disability Benefits
To qualify for SSDI or (in most instances) SSI benefits, you first have to show that you meet the Social Security Administration (SSA) definition of being disabled. The SSA has lists of qualifying medical conditions online, including a separate list for children who are applying for benefits. In addition to meeting the SSA's definition of being disabled, you will also need to show that your condition has already lasted 12 months, is expected to last 12 months, or will prove fatal.
When you go to submit your application, you will also want to include any relevant medical records and other identifying information (birth certificate, driver's license, etc.). Once you have completed your application, you can submit it online or find a local Social Security office and turn it in there. We strongly recommend you get help from a Social Security disability attorney so you can avoid any potential bureaucratic mistakes that might jeopardize your application. A Social Security disability lawyer can also help you with any appeals if your claim is denied.
Contact a Bethpage Workers' Comp and Social Security Disability Lawyer Today
Both workers' compensation claims and Social Security disability applications are extremely complex, and with so much at stake after an accident at your job, you want to avoid any appeals and other unnecessary delays with your case. Our Bethpage workers' comp and Social Security disability lawyers can help you gather all the records you will need as part of your claim and make sure everything is in order before you submit your application. If your claim is denied, we can assist you with an appeal so you can obtain the benefits you need.
We are ready to get started on your workers' comp or Social Security disability claim right away. Call 516-496-0400 or visit our contact page today for your free consultation.