How to Determine Lost Future Income
---
When you suffer an on-the-job injury or illness, you might worry about how you're going to afford your expenses. Without a steady income, you can't afford to pay for your medical care, daily living costs, and other expenses. You might struggle to support yourself and care for your family. It can be a stressful time in your life and seem impossible to overcome.
Workplace accidents can cause debilitating medical conditions that prevent employees from returning to work or earning their usual wages. If you expect to be out of work for a significant period or can't maintain employment due to a permanent injury, you should receive compensation to cover any future wages you won't be able to make.
Determining lost future income can be a challenge. You should hire an experienced New York workers' compensation lawyer immediately after the accident for assistance. Your lawyer can review the circumstances of your case, calculate an appropriate monetary value, and negotiate with the insurance company so you receive the necessary workers' compensation benefits to replace a portion of your lost future wages.
What Is Lost Future Income?
Lost future income is income a worker can't earn in the future due to an injury or illness. If you can't return to your current job or find work elsewhere because you suffered a debilitating or disabling condition, you could pursue compensation for your lost future income.
Future income can include:
Wages you're unable to earn due to your injury or illness
Lost employment opportunities in the future
Inability to receive bonuses, commissions, and other forms of income
Pay increases
Benefits lost due to the inability to work
Unearned vacation and sick days
Loss of contributions to 401(k)s and other retirement plans
Calculating Lost Future Income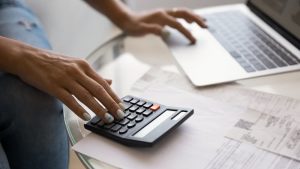 Since you don't have documentation for the income you haven't lost yet, it can be complicated to determine an appropriate number that will compensate for the income you can't earn due to your injury or illness. An attorney could review various factors to determine the value, so you receive the compensation you need to afford your expenses. The most common factors include:
Average earnings before the accident
Past bonuses
Raises in salary or hourly pay based on previous percentages and schedules
Physical and mental limitations of the current job
Paid time off provided every year by the employer
Permanency of the injury claimed by the medical providers
Age, education, skills, and experience needed to seek employment
The calculation for loss of future income isn't an exact science. It's mostly based on your lawyer's opinions from the evidence they find. The insurance company might determine you deserve much less than your lawyer's calculated number. Pursuing workers' compensation benefits is a complex process that could require extensive negotiations.
Evidence Proving Lost Future Income
Evidence is necessary for any workers' compensation claim. You want to receive benefits from your employer's insurance company but can't expect to recover any unless you have documentation to support your claim.
The evidence used to show you suffered lost future income due to your work-related injury or illness might include:
Tax returns from the previous year
Pay stubs
Letters from your employer
Lost wages reports
Statements from medical experts regarding the effects of your injury on your ability to perform your job duties
Copy of your job description to show you can't complete the basic responsibilities
Statements from friends, family, coworkers, and other people who saw the impact of your injury on your job and daily routine
Documentation of prior employment to show whether you have the experience and skills to transfer to a different position or find a new job
Why You Need a Workers' Compensation Lawyer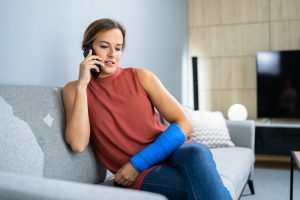 You likely don't know your rights or the legal process you must follow to seek benefits from your employer's insurer. If you attempt to handle your claim alone, you could walk away without the compensation you need to afford your medical treatment and supplement or replace the income you can't earn in the future.
You should hire a lawyer immediately after the workplace accident. Your lawyer can investigate what happened and gather all available evidence to prove you should receive benefits for your lost future income. They can also file the claim and communicate with the insurance company on your behalf.
Contact Fusco, Brandenstein & Rada, P.C.
If you were injured or diagnosed with a medical condition while performing your work-related duties, contact Fusco, Brandenstein & Rada, P.C. right now to discuss your case. We can review the information you provide and determine whether you qualify for coverage through your employer's workers' compensation insurance. You can depend on us to fight to protect your rights and pursue the maximum benefits you deserve.
Call us at 516-496-0400 today for a free consultation with one of our New York workers' compensation attorneys. We have over 40 years of experience representing injured and sick workers.