Jesse Sigismonti,
Esq.
Jesse Sigismonti is an attorney in the firm's Workers' Compensation Department. Jesse is a graduate from Adelphi University (B.S. in Criminal Justice and Sociology), the Elisabeth Haub School of Law at Pace University (J.D.), and is a member of the Alpha Kappa Delta International Sociology Honor Society. Furthermore, Jesse was the recipient of the 2014 William Spinrad Award for Library Research.
While at the Elisabeth Haub School of Law at Pace University, Jesse was a member of multiple organizations such as the criminal justice society, corporate and commercial law society; technology, encryption, and cyber law society; and the sports, entertainment, and arts law society. During this time, Jesse also worked as paralegal/law clerk for law firms that dealt in personal injury matters.
Upon being admitted to the New York State Bar, Jesse was a special education attorney where he represented many underserved populations in special education litigation matters. Jesse is now happy to take his litigation skills and use them to represent hard working members of the community that many of his friends and family are a part of.
When not practicing law, Jesse enjoys cheering on his favorite sport teams (Mets, Jets, and Islanders), going to country concerts, and being around good friends and family.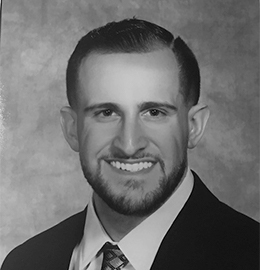 Meet Our
Team
DEVOTED PROFESSIONALS
What Our Clients Say
Testimonials
"
Just wanted to say a few words on behalf of the hard work and care that Eric gave us throughout the long, arduous process that is Social Security Disability.
Eric was always helpful, even tempered and sometimes just a calming voice that I needed to hear while battling multiple set backs and operations caused by my throat cancer.
There were many moments of grief and despair from just the financial part that makes going through something like this much more difficult. He was always our voice when dealing with the red tape and B.S. of SSD.
Eric was professional, always kind and considerate to us throughout the almost two-year ordeal and I just wanted to say thank you to him and mention what a person of character Eric is and you all should be proud he is representing your firm in this manner.
We sent a few other people to your firm and will continue to do so in the future..
Thanks again !
"
Thomas M.
"
The attorney diligently assembled the medical evidence and skillfully presented it. The attorney played a large part in establishing the claimant's disability.
"
Social Security Judge
"
I recommend awarding a fee of $15,000.00. The attorney diligently assembled the medical evidence and skillfully presented it. The attorney played a large part in establishing the claimant's disability.
"
Administrative Law Judge
"
We just want to thank you Joh Broome for all of his hard work and diligence in handling my mom's WC case. Your firm and team have been top notch through the years and we really appreciate all the effort.
"
A. Jaramillo
"
Having lived in the legal profession for 30+ years, I can say with certainty that not all lawyers are created equal. Truth be told, some lawyers not only lead with experience, they lead with their heart. Standing beside such lawyers is a wonderful group of attorneys, paralegals, secretaries and support staff and together they assist their clients by providing an excellent knowledge of the law, compassion and determination to get the job done. To say that this describes Victor Fusco and the amazing team of people who work at Fusco Brandenstein and Rada, P.C. is an understatement. A member of my family recently had the rug pulled out from under his feet– upon learning such news I sought a referral from a colleague who put us in touch with Victor. Not only did Victor personally take my call he and his wonder team immediately jumped into action and helped to make a very difficult emotional process easy and achieved an outstanding result. To say that we are forever grateful feels inadequate. It is our sincere hope that if you are in need of an excellent lawyer to represent you – you will contact Victor.
"
Angela P.
"
I would like to take this opportunity, on the behalf of the Nassau Police Running Club, to once again express our appreciation for your support in making the thirteenth annual Police Officer Gary Farley Memorial Run a success. Over four hundred people registered and competed in the event. Prior to the race was a well-attend kid's fun run.
The ultimate success or failure of this run rests in no small measure on the contributions of sponsors such as yourself. Your continued support is critical to its success.
We are happy to announce that a total of $4,000 was raised at this year's run. This will be used to augment the existing scholar shop funds at Massapequa High School and MacArthur High School. These scholarships, in Gary's name, are awarded to seniors intent on pursuing college studies in criminal justice.
Once again on behalf of the club and the scholarship recipients, thank you.
"
Lori Levering, Steve Polla, Frank Borgi
"
As you are fully aware, yesterday was the hearing to determine my petition for disability benefits. All went very well, and for now we just need to wait for the Judge's decision.
Today, I am writing to say thank you. Thank you for answering all my emails, thank you for returning all my calls, thank you for organizing all my documents and medical evidence, and most importantly thank you for genuinely listening to all my concerns, addressing them, and providing me with a sense of comfort that everything is under control.
"
JC
"
As a local member of Local 338 for about 15 years, I want to thank you and the legal firm of Fusco, Brandenstein & Rada for a great job.
In this regard, I especially would like you to be aware of the professional legal work that has been provided to me by Paralegal Leonard Solicito, Jr., and attorney Lisa Tehranian.
I have been well associated with Lenny since the inception of the legal plan a few years ago, and he has been extremely helpful to me in obtaining solutions to my legal queries. In addition, he has been a professional and gentleman at all times.
My most recent legal assistance by Local 338 was handled by Lenny with a referral to attorney Lisa Tehranian.
I would like you to know that Lisa has done excellent work in preparing my current case, and she is always available to discuss any issues. She, also, is courteous and helpful and should be recognized as an excellent asset to our union.
Additionally, I would also like to thank attorney Barbara Maleno for the great professional work she has done for me in the past.
Finally I want to thank you again for all of your constant improvements for our union. It makes me proud to say that I am a Local 338 member
"
John L
"
Mr. Heiman, I want to thank you once again for all the hard work and time that you put into my case. It all worked out because of your determination and thorough research. Such a burden has been lifted off of my shoulders. We've only met twice but I'll never forget you and how you helped us get through this.
Your confidence was very reassuring,throughout the process. I can now have the medicare that I need for all my health needs. You are so very appreciated by me and Angel.
"
Debra R.
"
I would like to extend my thanks to you and the firm for the excellent representation and advice supplied to me by the entire staff. My questions, calls and concerns, etc. were treated with respect and professionalism. You and the staff were always there to help me through the 'rough times' and assure me along the way as to the proper procedure. I am delighted by the end result.
"
Darlyne M.