What Does Workers' Compensation Cover?
---
One thing most New York workers can count on is being covered by workers' compensation insurance if they get injured on the job. If you are hurt while working or suffer an illness related to your job, you should be able to go to a doctor and have all your medical bills and related expenses covered. There are some restrictions on workers' compensation, and not all employers are required to have it. What exactly does workers' compensation cover?
The Basics of Workers' Compensation
Workers' compensation is intended to cover all costs associated with being injured due to job-related hazards.
Medical benefits. Workers' compensation pays for all costs of diagnosing, treating, and rehabilitating an injury when those services are provided by a board-authorized provider. If this involves a referral to specialists or therapists, the board-authorized primary care physician will make the referral.
Income benefits. Temporary total disability benefits begin seven days after an injury and continue until the worker can return to work. If the disability lasts longer than 14 days, the first seven days are covered, as well. If you can return to work but can't perform the same duties as before and your salary is reduced, you may be eligible for temporary partial disability benefits to make up the difference between your new wage and your pre-accident wage. Impairment benefits are paid for a permanent partial disability even if the worker can return to work. Permanent total disability benefits are paid to workers who sustain serious, life-altering injuries and cannot return to work in any capacity.
Death and burial benefits. These benefits are paid when a worker dies while performing their job duties or from a work-related injury. These benefits include the payment of lost wages to the family of the decedent, plus up to $12,500 in funeral expenses for Westchester, Suffolk, Rockland, Richmond, Queens, New York, Nassau, Kings, and Bronx counties, and up to $10,500 in all other New York counties.
Nearly all employers in New York are required to carry workers' compensation insurance. If you have pressing questions about your case, don't hesitate to reach out to us. Fusco, Brandenstein & Rada, P.C. is here for you and has the experience to help.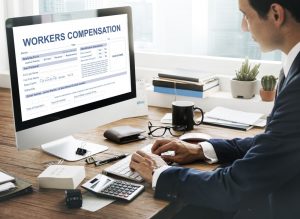 Things Workers' Compensation Does Not Cover
Workers' compensation, whether state or private, will not cover your injuries if:
Your injuries were intentionally caused
You were intoxicated or impaired
You were engaged in horseplay or unauthorized activities
You were injured outside work or in an off-the-job activity unless such activity was part of your prescribed job duties
You were injured by someone for personal reasons unrelated to your job
You were injured by an "Act of God" such as a hurricane or flood unless your normal job description has a high risk of such exposure
You may not sue your employer for an on-the-job injury if you accept workers' compensation benefits. The purpose of workers' compensation is to provide you with full, immediate coverage for all injuries without having to file a lawsuit. In exchange, you waive your rights to sue for compensation.
There are some exceptions to this rule. If you are injured by certain types of machinery, are working at sea, and are covered by the Jones Act, or suffer from asbestos or other chemical exposure, you may be able to sue even if you receive workers' compensation benefits. You will need to consult an attorney for more information, so don't hesitate to contact us today.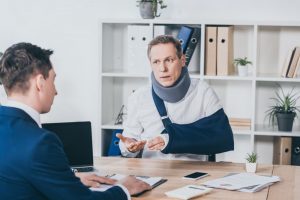 When You Need an Attorney
You may also file a lawsuit against a third party. If your injury was suffered on the job but was caused by a third party's negligent behavior, you may have a case against that third party rather than a workers' compensation claim.
For instance, suppose you are working at a construction site, and a vendor comes to the site to make a delivery. During the delivery, the forklift driver runs over your foot and breaks your leg. Although you were injured on the worksite, your legal action would be against the vendor and their driver.
You may also need to consult an attorney if your workers' compensation claim is denied. Although most cases are accepted without trouble, some are rejected like any other insurance claim. You have the right to appeal as you do with any other insurance claim. If your claim is rejected, you should speak with the attorneys at Fusco, Brandenstein & Rada, P.C. to make sure you file your appeal in a timely manner with the correct agencies.
If you have a workers' compensation case or have been injured by a third party at work and are unsure how to proceed, contact the New York workers' compensation attorneys of Fusco, Brandenstein & Rada, P.C. at 516-496-0400 and let us review your case. We can explain the workers' compensation process and go over your options regarding legal action. Call 516-496-0400, or reach out to us online for a free and confidential review today.
Related Reading: