How Long You Can Receive Workers' Compensation Benefits in New York
---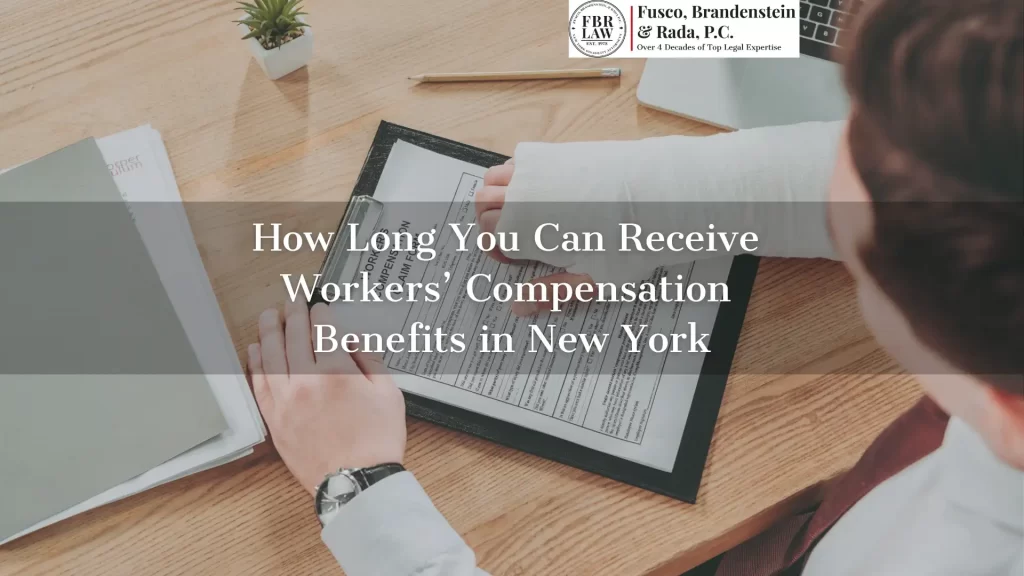 If you were injured in a workplace accident, you might be eligible for workers' compensation benefits. How long you can receive benefits depends on a variety of factors, but it is possible that you could be eligible for lifetime workers' comp benefits. Read on to learn more.
An Overview of Workers' Compensation Benefits
New York employees whose employers carry workers' compensation insurance are eligible for benefits if they've been injured or made ill at work while performing their job duties. To receive benefits, a worker must report the illness or injury to their employer as soon as possible, but within thirty days.
Workers' compensation benefits should cover all reasonable and necessary medical treatment for your work-related injury or illness. That includes doctor's visits, surgery, hospitalizations, physical therapy, the cost of prescription medications, and more. The injured worker must see providers authorized by the Workers' Compensation Board.
Workers' compensation can also provide wage replacement benefits for the time that your injury prevents you from working if you're off work longer than seven days. The amount of your wage replacement benefits will depend on your doctor's determination of the severity and nature of the injuries. Death benefits are available if the worker's injuries lead to death.
How Does Reporting Work?
Under Chapter 67 of New York law, an employer must report a qualifying injury to their workers' compensation insurer. The injured employee can request a copy at the time this report is made, in which case the employer is legally required to provide such a copy.
Employers who either fail to report an injury or submit their report after the deadline has passed may be charged with a misdemeanor under Chapter 67. Employees cannot get benefits until a report is filed and a determination is made by the Workers' Compensation Board.
What's Maximum Medical Improvement and How Does it Apply? 
Once your claim has been approved and you're able to visit the doctor, the length of time you can receive workers' compensation benefits will depend in part on when you achieve MMI: maximum medical improvement.
Maximum medical improvement (MMI) is the point at which your physician determines no further treatment could improve your situation. After you've reached MMI, any temporary partial disability or temporary total disability payments you were receiving could stop. At this point, your doctor may determine that you have a degree of permanent disability as a result of your injury, in which case your benefits could continue.
Differences Between Temporary and Permanent Disability
You can receive temporary benefits while you're off work. These benefits are calculated based on your average weekly wage (AWW) and your degree of disability.
After MMI, if your doctor determines that you have suffered a permanent total disability and cannot work as a result, you can receive benefits for life. If you suffer some degree of permanent disability, you might receive benefits for a specified period. In any case, a workers' compensation benefits attorney will be able to provide you with information on what to expect.
How Long Can I Receive Workers' Compensation Benefits in New York?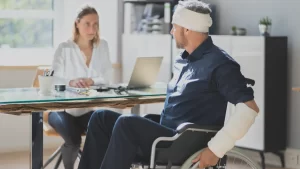 The Workers' Compensation Board in New York sets a strict schedule for benefits to be paid. When you are temporarily unable to work at all right after your injury, you will likely be eligible for the full lost wage benefit. If you're able to return to work that doesn't pay your usual wages, you'll be eligible for benefits that pay a percentage of the difference between your original salary and your current wages.If you can never work again, you get the full wage benefit for life. If your injury causes a degree of disability that results in a lost capacity to earn, you'll be eligible for lost wage benefits that could last for ten years, depending upon the percentage of your disability-related wage loss. The schedule follows:
525 weeks: greater than 95% wage loss
500 weeks: 90% – 95% wage loss
475 weeks: 85% – 90% wage loss
450 weeks: 80% – 85% wage loss
425 weeks: 75% – 80% wage loss
400 weeks: 70% – 75% wage loss
375 weeks: 60% – 70% wage loss
350 weeks: 50% – 60% wage loss
300 weeks: 40% – 50% wage loss
275 weeks: 30% – 40% wage loss
250 weeks: 15% – 30% wage loss
225 weeks:  less than 15% wage loss
Fusco, Brandenstein & Rada, P.C. Is Here to Help
If you've been injured at work, you'll want to know how much money you'll be paid. Our New York workers' compensation attorneys could work to get you the benefits you deserve. Call our disability lawyers for injured workers at 516-496-0400 for your free case evaluation. The legal team of Fusco, Brandenstein & Rada, P.C. has the experience necessary to help you through your claim.