Does My Insurance Help with a Disability Claim?
---
If you are seriously injured or diagnosed with a debilitating medical condition, it can be hard sorting through all your disability options. What do you qualify for? Will your insurance help with a disability claim? These are questions that people frequently ask but seldom get clear-cut answers to.
The experienced disability attorneys with Fusco, Brandenstein & Rada, P.C. can help clear up confusion over disability benefits and help you file a claim. Move beyond the overwhelming and frustrating experience of filing a claim on your own and learn how our skilled New York disability benefits attorneys can help you seek the money you deserve. Don't rely on your insurance company to help with your disability insurance claims.  Your best bet is a lawyer from Fusco, Brandenstein & Rada, P.C.. Contact us online for a free consultation.
Social Security Disability Insurance
Social Security Disability Insurance, or SSDI benefits, are often referred to as "insurance benefits." It is because SSDI benefits are funded through payroll tax deductions. For this reason, SSDI benefits are sometimes referred to as a type of "insurance" benefit. These benefits are generally only available to individuals who have worked for a minimum specified time period and paid into the benefits system. The SSDI program is overseen by the Social Security Administration. To qualify for benefits, an individual must meet certain employment and medical criteria. These benefits are not the same as Supplemental Security Income, which is a needs-based disability program.
Disability Benefits Through Insurance
 In New York, workers may also be entitled to apply for disability benefits through their employer's insurance provider. New York law requires that employers provide short-term disability benefits to qualified employees. Generally, employees who qualify for short-term disability benefits must work full-time and have been hurt or become sick while from non-work-related causes.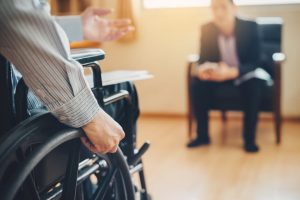 Employees filing for short-term disability benefits must do so within 30 days of becoming disabled. Short-term disability benefits will typically pay 50 percent of an individual's average wages. Benefits can be paid out after a seven-day waiting period. Short-term disability benefits are just that, payments made for a short time. The maximum amount of time an individual can claim short-term disability benefits is 26 weeks.
You may also have purchased long-term disability (LTD) insurance through your employer's group carrier. You must apply for these benefits. Just because your disability or illness qualified for short-term disability, that doesn't mean that you'll automatically be declared eligible for long-term disability benefits. Hiring a lawyer to assist you throughout the application process would make your life much easier.
These benefits would become available after a waiting period, often 180 days. Depending on your policy, the benefits would replace 50-80% of your pre-disability average monthly wages. Many of these plans only pay benefits for a maximum of 12 – 24 months for some specific conditions but generally pay benefits until the insured is 65 years old or at full retirement age.
Which Benefits Are Right for Me?
The answer could be both long-term and short-term benefits. Short-term disability benefits are an insurance program designed to help you cope with a disability in the short term. If your injury or condition is expected to impact your health and ability to work in the long term, you may be able to apply for SSDI benefits. These benefits can help compensate an individual when their short-term disability benefits expire. Sometimes short-term disability benefits are only a transition from an active employment situation to a long-term or permanent disability plan.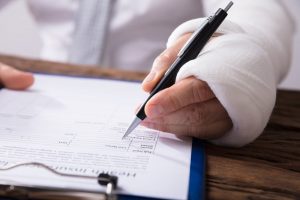 You may collect long-term disability benefits and SSDI at the same time, but there may be an offset that applies. If the total of your SSDI benefits completely offset your long-term disability benefits, your LTD plan may pay a minimum benefit.
Individuals should be aware that just because they qualified for short-term disability, it is no guarantee that they will qualify for Social Security benefits. Short-term disability, long-term disability, and SSDI benefit programs are overseen by distinct and different agencies. As such, they can have different requirements for what they consider a "disability."
If you are hurt or have developed a serious medical condition, you may want to consult with an experienced New York disability benefits attorney to find out more about which disability insurance programs may be appropriate for you.
How an Experienced New York Disability Benefits Attorney Can Help
Filing for any form of disability benefit while you are hurt or ill can be stressful. The process can be confusing and complicated. Applying for different types of benefit programs can be even more challenging. A knowledgeable disability benefits attorney can be a valuable tool when it's time to apply for the benefits you deserve.
An attorney can carefully review your situation, work history, financials, and medical information to help determine which benefits programs you may be eligible to qualify for. Once the eligible programs have been identified, a skilled New York attorney can begin the process of filing the claim paperwork and gathering all the necessary medical documentation. Benefit programs require a wealth of personal and medical data. Missing the smallest detail or filing an incomplete or inaccurate form can result in your application being denied.
If you want the best chance possible at filing a successful disability insurance claim, talk to an attorney with Fusco, Brandenstein & Rada, P.C. today.
Let Us Fight for You
If you've been injured or diagnosed with a major medical condition, you don't want to spend your free time filing lengthy benefit claims. You want to focus on your health. Getting an experienced New York disability lawyer on your side early in the process is the best way to go after the benefits that you deserve.
At Fusco, Brandenstein & Rada, P.C., we want to fight for you. Contact us online or or call us at 516-496-0400 today for a free consultation and learn more about how we may be able to help you recover the disability benefits you need.
How to Appeal an SSDI Denial 
---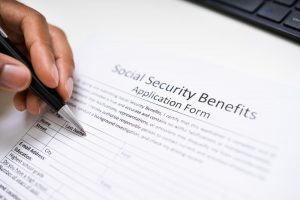 It's an unfortunate reality for many people seeking disability benefits: a large portion of Social Security Disability benefits claims are initially denied. The smallest mistake or failure to add even one piece of medical documentation can result in an application being rejected and benefits being denied. However, denial doesn't have to be the end of your benefit journey. Individuals do have the ability to appeal an SSDI application denial.
Appealing a denial is not always easy. The appeals process can be time-consuming and complicated. Standing before a judge and arguing your case can also feel overwhelming. If you have been denied SSDI benefits that you believe you rightly deserve, fight back. Here is what you can expect from the appeals process:
The Application Denial
When an individual files for disability benefits, the Social Security Administration will review the application and make an initial determination. The administration will review all medical and financial information provided and decide whether the individual qualifies under SSA guidelines. If the claim is denied, a notice will be sent to the individual. Keep this notice. The notice includes crucial information about the claim and the appeals process.
Step 1: Reconsideration
To begin the appeal process, an individual can request a reconsideration. A reconsideration request must be submitted in writing within 60 days of receiving the denial notice. During the reconsideration period, an examiner and medical consultant who were not a part of the original decision will review the information provided and reconsider the benefits request. If the claim is denied again, another denial notice will be sent. Like the first notice, it will include information on the next step in the appeals process.
Step 2: Administrative Law Judge
Individuals may take their claim further by requesting a review by an administrative law judge. Again, this request must be made in writing within 60 days of the reconsideration denial notice. An administrative law judge or ALJ is an attorney who works for the Social Security Administration's Office. During this hearing before the judge, evidence may be presented that demonstrates the need for disability benefits. This evidence can include medical exams, test results, or other pertinent medical or financial information. During this process, witnesses may also testify on the individual's behalf. A hearing before an ALJ can take place in person or through video conferencing if circumstances allow.
Step 3: Appeals Council
If the ALJ does not rule in an individual's favor, a person can ask for an Appeals Council to review their case. An Appeals Council will randomly select cases to review, which means they may review an individual's case, deny their request, or dismiss the request entirely. Generally, cases that go before an Appeals Council demonstrate that an ALJ's decision is not supported by evidence, there was an error of law, or a procedural issue could be raised by the case. In some circumstances, an Appeals Council will send the claim back to an ALJ for review.
Step 4: Federal Court Review
If all steps have resulted in a denial, an individual can request a federal court review by filing a lawsuit in U.S. District Court. Federal judges will review the case without a jury present and decide the case. A federal judge may reverse or uphold the decision of the lower appeals courts.
How an Attorney Can Help
An experienced Social Security Disability attorney can help during any point in the appeals process, from step one all the way to step four. A skilled attorney will first review your case and attempt to identify areas that may be deficient in the eyes of the Social Security Administration. Once potential weak points have been located, an attorney can help you secure the information, evidence, and potential witnesses needed to strengthen your claim. An attorney can also represent you during the reconsideration, administrative law review, in the appeals council, and before a federal court.
Contact an Experienced Social Security Disability Attorney Today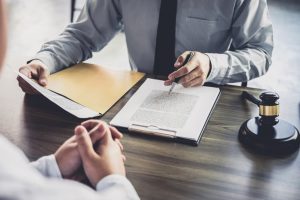 Being denied SSDI benefits can be a frustrating experience. Even more frustrating is the long, complicated, and drawn-out process of appealing the denial. When you are not feeling your best, dealing with the labyrinth of red tape to get the benefits you deserve can seem overwhelming. Before you attempt to jump through government hoops, consult with an experienced and resourceful Social Security Disability attorney today.
You have the right to have legal representation present and advocate for you. At Fusco, Brandenstein & Rada, P.C., we work on a contingency basis, meaning we don't get paid unless we win benefits for you. To find out more about how we may be able to help you appeal your disability denial, contact us online or call 516-496-0400 today.
How Does Disability Affect My Taxes?
---
When people receive disability benefits, this question naturally comes up. People who are facing a disability may be making less than they have in the past, or they may be receiving more income than they did before. That can often be true in situations where someone receives a lump-sum disability payment.
Disability can directly affect your taxes, but the tax consequences will depend on where any disability payments or benefits come from and where they go. Here are some common sources of disability benefits and how they could impact your taxes.
Taxation Depends on the Type Disability Benefits
We all understand that taxes are complicated. But that's doubly true when it comes to your disability benefits. Let's take a look at some of the common places that benefits could come from and how they could affect your taxes:
Supplemental Security Income (SSI). SSI is an important disability income program that is run via the Social Security Administration for people who have low income. It can provide essential income that helps people pay their bills and cover their expenses. Thankfully, according to the IRS, SSI benefits aren't taxed. That can help simplify taxes for people facing disabilities.
Social Security Disability Insurance (SSDI). The Social Security Administration also runs the SSDI program. This program provides income to workers who have already paid into the Social Security system and then become disabled. Unlike SSI, SSDI benefits are taxable. However, one-half of your benefits plus any other income you receive must exceed the taxable threshold before they are taxed.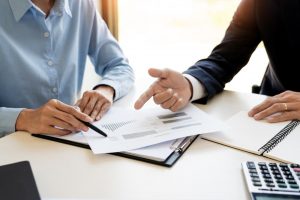 SSDI could also provide back pay that could significantly affect your taxes. Under SSDI rules, you may be able to receive a lump-sum payment for benefits that you are owed. This could increase the amount you owe for taxes in the current year. Thankfully, however, you may be able to figure out how much of your back pay may apply to tax returns from prior years.
Since many people receiving SSDI aren't able to work and earn income, they often don't exceed the taxable threshold. To explain more about disability benefits and what thresholds could affect your taxes, the IRS has put together frequently asked questions on the topic.
New York State and Local Retirement System (NYSLRS). The state of New York runs this program for its employees. If you receive disability benefits through NYSLRS, certain benefits may be taxable at the Federal level, while some disability benefits may be exempt. New York doesn't tax any benefits under this program, though if you choose to move to another state, that state may seek taxes on these benefits, depending on their laws.
Does New York Tax Social Security Disability Benefits?
Generally, the state of New York doesn't tax Social security disability benefits. Benefits you receive may be subject to Federal taxes but typically won't be subject to any additional state taxes. That can make a significant difference, especially when you aren't able to work because of your disability.
Are Survivor Benefits Taxable?
This is another question that often comes up when discussing disability benefits. People who are receiving disability benefits may be concerned about any benefits their spouses and children could receive if they pass. The answer is that they may be taxable, but only if they exceed certain income thresholds.
According to the IRS, the taxability of any disability benefits depends on the beneficiary's income. To determine whether the government can tax the benefits, the IRS looks at one-half of the benefits plus all other income. If that exceeds $25,000 for a single individual, then part or all of the benefits may be taxed.
How a Disability Lawyer Could Help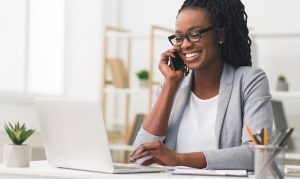 For many people, disability benefits can make all the difference in the world. But these benefits can come with complex rules around taxes that could cause problems down the line. If you need to seek disability benefits, a lawyer could help by:
Explaining the tax implications of your benefits
Showing how lump sum benefits could be applied to prior tax years
Advising you about your options and helping you decide the best path forward
Managing the stress and paperwork involved in a disability claim
Advocating for you and your benefits throughout the disability claim process
Contact Us About Your Benefits
If you have questions about how disability could affect your taxes, contact Fusco, Brandenstein & Rada, P.C. now. The taxes around disability benefits can be a confusing maze of rules and regulations. But our team of experienced disability lawyers can guide you through the process from start to finish.
There's no need to handle a disability claim or disability tax questions on your own. Call us at 516-496-0400 or contact us online now for your free consultation.