New York Social Security Disability Lawyers for Traumatic Injuries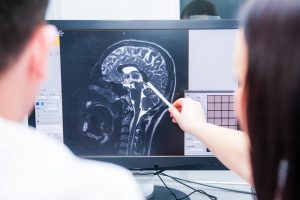 If you sustained a traumatic injury in an accident that prevents you from returning to your job, contact Fusco, Brandenstein & Rada, P.C. immediately. You might be entitled to benefits through the Social Security Administration if you meet the eligibility requirements.
A skull fracture, spinal cord injury, facial trauma, or other type of traumatic injury can reduce a person's quality of life and interfere with their daily routine. These types of injuries often lead to physical impairments that diminish normal faculties. Some accident victims require ongoing treatment to improve mobility and assistance in completing basic tasks.
The physical issues aren't the only complications of a traumatic injury. Sometimes, the psychological damage is as severe and could last long after the physical wounds heal. Post-traumatic stress disorder (PTSD), depression, and anxiety are common problems that arise after a traumatic injury, especially if it is disfiguring or debilitating.
Fusco, Brandenstein & Rada, P.C. understands a traumatic injury's emotional, physical, and financial effects. The cost of treatment can be expensive and lead to crushing debt if you can't afford the bills. You should recover the Social Security disability benefits you need to pay for treatment and other expenses. Our New York Social Security disability lawyers are ready to represent you in your claim and pursue the maximum benefits available.
Call Fusco, Brandenstein & Rada, P.C. at 516-496-0400 today for your free consultation. We're available 24/7, so you can reach us when you need us the most.
Common Types of Traumatic Injuries
A traumatic injury is a severe and sudden physical injury requiring immediate emergency medical care. It often results from a catastrophic accident, such as a car crash or a fall from heights.
Most people need to go to the hospital after the accident to address the severe or life-threatening problems caused by the injury. Typically, ongoing treatment following the initial assessment and diagnosis is necessary. Many accident victims have physical limitations and must relearn how to perform certain movements and tasks.
Common types of traumatic injuries include:
Facial trauma and disfigurement
Spinal cord injury
Skull fracture
Loss of limb or amputation injury
Multiple broken bones
Electrical injury
Traumatic brain injury
Lung damage
Burns on the face, hands, or large portions of the body
Nerve damage
Internal bleeding and organ failure
Fractured pelvis
Significant or permanent scarring
Vision or hearing loss
If you sustained a traumatic injury and can't maintain employment any longer, do not hesitate to contact Fusco, Brandenstein & Rada, P.C.. We can start working on your case by gathering medical evidence, filing a claim, and seeking the Social Security disability benefits you deserve.
Benefits Available from the Social Security Administration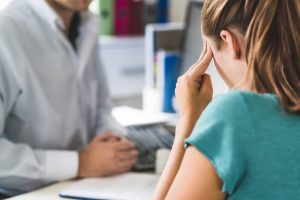 The Social Security Administration assists sick and injured individuals and their families if working is no longer an option because of a disabling condition. The two primary Federal programs offered are Social Security disability insurance and Supplemental Security Income.
Social Security Disability Insurance
Social Security disability (SSDI) is available to insured disabled workers and certain family members. You could qualify for benefits if you worked recently and long enough to have paid the required amount of Social Security taxes.
The payments you receive come from the taxes taken out of each paycheck for Social Security while you were still working. SSDI is only available if you can't maintain any type of employment.
The amount of the monthly payment you receive will depend on these factors:
Your average monthly earnings before the injury
The number of years you worked before suffering a disabling condition
Eligible family members, such as a spouse and child, can also collect SSDI benefits. However, the payment amounts depend on the total amount you receive. Each family member's payments cannot exceed 50 percent of your benefit amount.
Supplemental Security Income
Supplemental security income (SSI) is available for individuals and families who are ineligible for SSDI benefits. Benefit payments come from general tax revenues instead of Social Security taxes as SSDI benefits do.
The amount of income and assets you have will determine whether you qualify for coverage. Applying as an individual requires that you have less than $2,000 in assets. However, if you apply as a couple, you must not have more than $3,000 in assets.
SSI also provides cash benefits to meet basic needs, such as clothing, food, and shelter.
If you collect SSI benefit payments, you might also be eligible for an ABLE account. Achieving a Better Life Experience Act (ABLE) is a federal law that allows disabled individuals to have tax-free savings accounts that can be used to pay for certain disability expenses.
Appealing a Denied Claim for Social Security Disability Benefits
You have a right to appeal a denied SSDI claim. The denial letter you receive should contain an explanation for the decision and instructions on appealing it. The reasoning for your denied benefits will determine the level of appeal you must file.
Reconsideration
A reconsideration appeal is available for applicants who receive a denial because of a medical reason. You must file your appeal online with the Social Security Administration (SSA). You must also include documents that prove you have a qualifying injury for SSDI benefits.
Hearing by an Administrative Law Judge
If the SSA denies your initial appeal and you don't agree with the decision, you can request a hearing with an administrative law judge.
You will receive a notice of the date you must appear for the hearing after you submit your request. The judge must not have been involved in the original review of your SSDI application. The judge will hear your arguments during the hearing and review the available evidence to determine whether you are eligible for benefits.
Review by the Appeals Council
You can pursue an Appeals Council review if you want to challenge the judge's decision to uphold the denied claim. The council will review the previous appeal and decide whether it agrees with the judge's decision.
The Appeals Council has the authority to deny or dismiss your request for a review if it discovers the judge's decision complies with Social Security laws and regulations. The council could issue a new decision and submit it to the administrative law judge for further review if it believes the appeal is valid.
Federal Court Review
If the Appeals Council denies your appeals request, you can proceed with civil action in a federal district court. You must file within 60 days of receiving notice of the Appeals Council's decision.
Contact Us
Fusco, Brandenstein & Rada, P.C. has represented injured and sick New York residents for over 40 years. We have the experience and resources to recover the maximum SSDI benefits you are entitled to or appeal an unfairly denied claim.
Our knowledge of federal laws and the SSA process allows us to advocate for our clients. We will fight to recover the benefit payments you need to compensate you for your lost wages.
If you suffered a traumatic injury and can't work anymore, call Fusco, Brandenstein & Rada, P.C. for your free consultation at 516-496-0400 today.