According to the Department of Health and Human Services, health insurance companies are not allowed to refuse coverage because you have a pre-existing condition. They are also not allowed to charge you a higher premium for your insurance policy because you have a pre-existing condition.
Yet, if you have been injured at work or become ill from exposure to toxins at work, any pre-existing condition you have may be considered in your workers' compensation claim. You will want an experienced workers' compensation lawyer to help protect your rights and fight to get you the compensation you deserve.
In New York state, nearly all businesses must carry workers' compensation coverage. This coverage is intended not only for regular full-time employees but includes part-time employees or family members who work in the business, as well. The regulation does not specify which insurance carrier the employer may choose.
However, employers must provide proof they have a workers' compensation policy to receive their business permit. New York State operates a no-fault workers' compensation system. This limits the liability of the employer, and the employee does not have to prove negligence to receive benefits.
Unfortunately, some employers or insurance companies can unfairly try to reduce the amount of your compensation, delay the distribution of compensation, or completely deny your claim. This can happen more frequently when the insurance company or insurance adjuster recognizes that the claimant does not have the benefit of legal experience or legal representation.
Call the New York workers' compensation attorneys of Fusco, Brandenstein & Rada, P.C. today at 516-496-0400 to speak with an experienced and compassionate attorney about your workers' compensation case.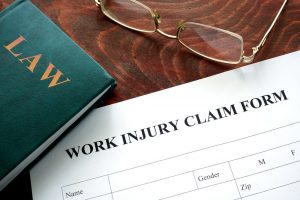 What Is a Pre-Existing Condition?
A pre-existing condition is any health condition for which you have received a diagnosis before the date of the current injury or illness in your workers' compensation claim. Pre-existing conditions often tend to be chronic or long-term and may include health issues like diabetes, cancer, and sleep apnea.
Before the 2010 Affordable Care Act, insurance companies could deny your enrollment, require a waiting period for a medical plan, or offer coverage at inflated rates if they determined you had a pre-existing condition. The Affordable Care Act made that practice illegal.
A pre-existing condition also includes physical injury from prior trauma or repetitive stress. These can include conditions such as low back pain, carpal tunnel syndrome, neck pain, tennis elbow, rotator cuff damage, or patellar tendonitis (knee pain).
How Pre-Existing Conditions Affect Workers' Compensation Claims
After an injury at work, medical care and resultant paperwork can be overwhelming. However, if you also have a pre-existing condition, it makes the situation even more complicated. Many employers and insurance companies will try to deny compensation based on the premise that the new injury was not triggered by an accident at work but rather that it relates back to the prior condition.
Workers' compensation is a national program, but every state is responsible for implementing the program independently. This means that the laws governing workers' compensation in New York are likely different from those in New Jersey, Connecticut, or Pennsylvania.
Every state determines how the program will be regulated and how compensation is paid to the employee. In New York, the law requires that every employer carries insurance or be self-insured. The insurance must cover healthcare that's related to an illness or injury the employee gets while on the job.
The law allows an employee to recover compensation for pre-existing conditions that were aggravated by a secondary workplace injury. Yet insurance companies are skilled at finding loopholes to deny the claim.
The insurance company may claim that the pre-existing condition caused the work-related accident and secondary injury. They may also try to claim that the accident did not aggravate a pre-existing condition or that the employee was not medically cleared for work when they were injured. If you have pressing questions about your case, don't hesitate to contact us today.
Court Rules in Favor of the Employee
In 2015, the New York Supreme Court Appellate Division Third Judicial Department denied an appeal by an insurance company. This affirmed the previous judge's decision to grant benefits to an employee. The court ruled that a pre-existing condition that was not the result of a work-related injury was not a reason to deny benefits.
One factor that weighed into the court's decision was the worker was able to perform his regular job duties at the time of the accident despite having a pre-existing injury. The results of this case demonstrate the need for strong documentation to prove your case and show that having an experienced workers' compensation attorney on your team is the best way to proceed.
If you are injured on the job and have a pre-existing injury that was either unaffected by the new injury or aggravated by the new injury, there are steps you can take to increase the potential for the best possible results.
Get medical attention as soon as possible for your injuries from a doctor experienced in workers' compensation injuries. This helps to document your current injuries and how they may have aggravated any pre-existing condition.
Let the doctor know about any pre-existing conditions. Your health care provider can offer an expert opinion on whether a pre-existing condition contributed to the current work-related accident.
Work with an experienced New York workers' compensation attorney to file your claim as soon as possible. The experienced attorneys of Fusco, Brandenstein & Rada, P.C. can help you gather the necessary documentation and evidence to clearly demonstrate that you were capable of doing your job despite a pre-existing condition.
It is also important to have medical records that show what the pre-existing injury was, what caused it, and when it happened. Your workers' compensation claim should also include any evidence of how the current accident occurred at work.
Unfortunately, it is the duty of the claimant to demonstrate that any pre-existing condition did not provoke the accident that caused the new injury. Since your employer can try to argue that your condition caused the accident or that your current complaint stems from prior medical conditions, it's imperative that you have an experienced workers' compensation attorney to advocate on your behalf.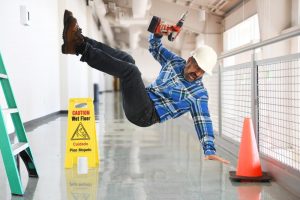 Trust Fusco, Brandenstein & Rada, P.C. With Your Case
After a work-related injury or illness, you may be facing mounting medical bills and be unable to return to work. Our experienced and skilled New York disability lawyers understand that every situation is unique. We are ready to hear the details of your case and fight to protect your rights. Call our office today at 516-496-0400, or contact us online to speak with a dedicated workers' compensation attorney.