Do Pre-Existing Conditions Affect My Disability Claim?
---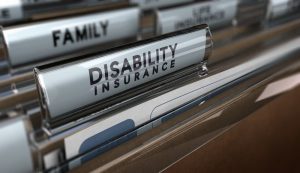 When a physical or mental disability prevents you from working, it is easy to think that your situation is hopeless. This is especially the case if you believe that a pre-existing condition may prevent you from filing a successful disability claim with the Social Security Administration. A common question our new clients often ask is if they can apply for Social Security Disability Insurance (SSDI) benefits when they have a pre-existing condition like diabetes or cancer.
Another troubling question is this: if your pre-existing condition allowed you to work, but then you suffer a change that prevents work, does the fact of your original pre-existing condition prevent you from claiming SSDI benefits based on the new condition?
We Can Help You Apply for SSDI Benefits Even If You Have a Pre-Existing Condition
You should not be disqualified from receiving SSDI benefits if you have a pre-existing condition. In general, someone with diabetes, cancer, or other long-term health problem should be able to obtain benefits as long as they meet standard requirements for having a compensable disability. Of course, given the complexities of many of these cases, convincing the Social Security Administration (SSA) of your eligibility may be difficult.
The New York Social Security disability lawyers of Fusco, Brandenstein & Rada, P.C. have years of experience successfully filing and appealing these types of claims.
Meeting the Blue Book Requirements
Generally, you will qualify for benefits even if you have a pre-existing condition. However, you still must meet the standard requirements for your disabling condition as they are listed in the Social Security Blue Book (SS Blue Book). This document is officially known as the Listing of Impairments.
If you look through the SS Blue Book, you will see that it details all the disabling conditions that might qualify you for benefits. It also states what information and evidence you'll need to include with your application for disability. There is also some information about how the SSA comes to its decisions about approval.
Unfortunately, the language used in the SS Blue Book is often hard to decipher. It appears to be written for medical professionals and Social Security workers and not for the average person. This is one reason that filing a claim on your own can be so difficult. Submitting a persuasive and credible application based on murky and confusing guidelines can be a real challenge to someone acting on their own behalf.
Hiring a skilled and experienced lawyer to help you file a claim is one way you can ensure that the right filing procedures are being followed. This is especially important when dealing with a large bureaucratic entity like the Social Security Administration.
Long-Term Disability Claims and Pre-Existing Conditions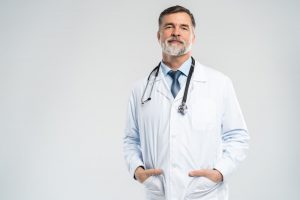 If you're seeking to claim long-term disability (LTD), then it is possible that the insurance company may try to deny your claim based on a pre-existing condition. In these cases, it is important to carefully examine the wording of the policy and, specifically, the wording that the insurer is using to deny your claim. If the denial was based on a pre-existing condition exclusion, the denial letter from the insurer should include the exact policy wording used to deny your claim.
If your claim is denied because of a pre-existing condition, the relevant insurance company will probably conduct an investigation into your health prior to your first day of coverage. Medical records related to the relevant time period will be requested, etc.
In these disputes, much is up for interpretation. This area of law is highly nuanced. If you believe that your claim was wrongly denied, it makes sense to speak to a lawyer experienced in handling LTD cases.
Contact an Experienced Disability Lawyer Today
The New York disability lawyers of Fusco, Brandenstein & Rada, P.C. are not afraid to fight on your behalf with insurance companies and government agencies to get you the benefits you deserve. Our goal is to pursue the maximum possible benefits for all our clients.
With over four decades of experience, our disability lawyers can help you file a disability claim, appeal a denied claim, and expertly handle any other complication that might arise during the claims process.
It is very important that you do not attempt to go through this process alone. Call 516-496-0400, and we will do everything we can to make sure that your pre-existing condition does not hamper the success of your claim.
Our lawyers know what information and supporting documentation is required for a successful application, and we have the experience to make sure your claim is filed correctly. Schedule a case evaluation now, and let us get to work for you.