What You Need to Know About Your New York State Disability Pension Claim
---
You probably served the people of New York State for years. Unfortunately, you were injured while carrying out your duties. As a result, you can't work anymore. You still have to maintain your livelihood even though you're now disabled.
This is where New York disability pension benefits step in to support you after your many years of service to the state. Obtaining your disability pension, however, can be frustrating and unnecessarily difficult. It would be nice for those who are owed a disability pension to be able to obtain it quickly and easily, but that's not the case for many.
An experienced New York disability pension lawyer can help you get the benefits you're entitled to. While your attorney is working on your case, you might benefit from understanding a few important things about your New York State disability pension claim. If you have pressing questions about your pension, don't hesitate to contact us today.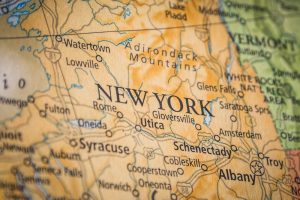 Are You Entitled to a NY Disability Pension?
You must have worked for public employers in New York State to receive a disability pension. Beyond meeting this requirement, the type of disability pension benefits that you might be entitled to is based on which New York retirement system you are a part of.
There are two New York retirement systems, both of which are managed by the New York State and Local Retirement System (NYSLRS): the Employee Retirement System and the Police and Fire Retirement System (PFRS). Beneficiaries of each of these systems are divided into categories representing different types of pension benefits.
If you are an employee of a public New York City employer, then you may be eligible for New York City Employees' Retirement System (NYCERS) benefits.
If you are a part of the New York State and Local Retirement System, then you are eligible to receive one (or more) of four types of disability pension benefits. The four types of disability benefits include those for on-the-job accidental or occupational injuries and disability and for non-job-related injuries that result in disability.
Another type of disability benefit is for those who participated in the cleanup, rescue, or recovery efforts during 9/11.
There is no minimum service requirement for accidental and occupational injuries that occurred while you were on the job. Additionally, you can file a claim for more than one type of disability pension benefit within this retirement system.
With the NYSLRS and the NYCERS, you are placed into a tier based on which year you began serving the state. Among other things, the tier you're in determines the benefits and payments you're entitled to receive. Contact us today.
The Difference Between Workers' Compensation and Disability Pension Benefits
Understanding the difference between workers' compensation and state disability benefits can be confusing because both benefits are intended to support workers who have become disabled as a result of their work-related injuries.
Most employers in New York who are non-government entities are required to carry workers' compensation benefits for their employees. A worker injured on the job is eligible to file a claim for benefits for their work-related injury, including an injury that results in a disabling condition. Employees don't have to pay toward their employer's workers' compensation coverage.
New York state and local government entity employees contribute about three percent of their income and wages to disability pension benefits unless they are Tier 1 or Tier 2 members.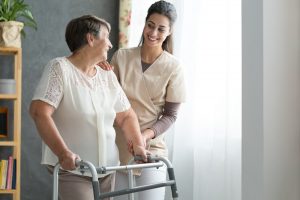 Filing a Claim for Your Disability Pension
To obtain disability pension benefits, you need to file a disability retirement application.
There are some rules about who can file a disability retirement application for pension benefits and when. Certain categories of employees and members must file a workers' compensation claim and apply for workers' compensation benefits. Tier 1 and Tier 2 members (who joined the ERS either before July 1, 1973, or between July 2, 1973, and July 26, 1976, respectively) have to file a workers' compensation claim before filing their disability retirement application. The same is true for PFRS members. If you must file a workers' compensation claim first, your disability pension benefits may be offset by the workers' compensation benefits you receive.
A disability retirement application can be filed either by mail, fax, or in person at any NY State Comptroller office. If you cannot file yourself, your disability retirement application can be filed by a court-appointed guardian, power of attorney, or your disability attorney.
Need a Disability Pension Lawyer? Contact Fusco, Brandenstein & Rada, P.C. Today
After you've suffered a serious injury that resulted in a disabling condition, you have to file a claim for disability benefits. The process that follows can be full of delays and confusion. Call the experienced New York disability pension lawyers of Fusco, Brandenstein & Rada, P.C. at 516-496-0400, or contact us online to help you get the disability benefits you deserve.