Can My Kids Receive My Benefits After My Death?
---
Whether you're collecting Social Security disability or workers' compensation benefits, you might wonder what will happen to the payments if you pass away. If your family depends on your weekly or monthly benefits to afford daily living expenses, such as rent, food, and bills, it can be overwhelming to think about what will happen when those payments stop.
Injured and sick workers often think about their children's future and financial stability. You can provide for your kids with the benefit payments you receive. However, if you die, you want to ensure your children are taken care of and won't have to struggle to support themselves.
Surviving family, such as a child, spouse, or parent, might be entitled to benefits through your social security disability or workers' compensation coverage. The coverage available for your kids after your death depends on the circumstances.
What Are Survivor Benefits?
Survivor benefits are available through the Social Security Administration and a deceased employee's workers' compensation insurance. Each works differently based on the injured or sick worker's situation.
Workers' Compensation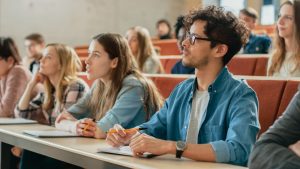 If you collect payments for an on-the-job injury that keeps you out of work and you pass away, your surviving family members could file a claim for survivor benefits. Children are eligible for weekly cash payments if they meet at least one of these requirements:
They are under 18 years old;
They are any age and permanently, totally blind or physically disabled and dependent on the deceased at the time of the accident; or
They are under 23 years old and attending an accredited educational institution full time.
Payments are two-thirds of the average weekly wage you earned for the 52 weeks before your on-the-job accident. Amounts can't exceed a maximum weekly limit established by the Workers' Compensation Board. The limits depend on the date of the accident and whether you suffered a total or partial disability.
If you're married when you pass away, your spouse can collect 36 2/3 percent of the available benefits. Your children will share up to 30 percent of the remaining benefits equally. However, if your spouse dies or remarries, the payment amounts will depend on how many kids you have and the qualifying event.
Spouse and One Child
Spouse dies – Child receives 66 2/3 percent of benefits
Spouse remarries – Child continues to receive 30 percent
Spouse and Two Children
Spouse dies – Children split 66 2/3 percent of benefits
Spouse remarries – Children each receive 25 percent
Spouse and Three or More Children
Spouse dies – Children share 66 2/3 percent of benefits
Spouse remarries – Children split 66 2/3 percent
Social Security Disability
If you pass away while receiving Social Security disability benefits, your children could apply for survivors benefits. Eligibility requirements include:
They must be an unmarried child under 18 years old
They must be under 19 years old and a full-time student at an elementary or secondary school
The child must be at least 18 years of age and diagnosed with a disability before turning 22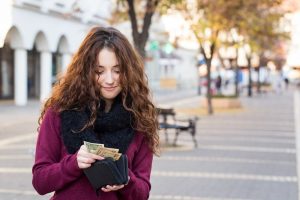 If you have adopted children or stepchildren, specific circumstances could entitle them to benefits as well. They must meet all of the following conditions:
Unmarried
At least 18 years old
Meet the definition of a disability for adults
Have a disability beginning before turning 22
The payment amounts your children can receive will depend on how long you worked and paid Social Security taxes. The longer you work, the higher the available benefits will be.
If your child is under 18 years old, attending elementary or secondary school at 19, or has a qualifying disability when you die, they could receive 75 percent of your earnings. Your surviving child could also receive a $255 lump-sum death payment if they meet the necessary requirements.
Survivor benefits end when your child turns 18. However, if they have a disability, they could collect payments for the rest of their life. Additionally, full-time students at an elementary or secondary school can continue to receive benefits up to the age of 19 years and two months. Any child who gets married likely won't be eligible for survivor benefits, regardless of the situation.
Contact Us
At Fusco, Brandenstein & Rada, P.C., we have over 40 years of experience fighting for the rights of disabled workers and their families. We understand the concerns you might have regarding your child's livelihood. You want to ensure they receive the benefits they deserve if you pass away while collecting Social Security disability or workers' compensation benefits. You can count on our legal team to be their advocate and aggressively pursue the payments they're entitled to.
If you want to learn more about survivor benefits and what we can do for you and your children, call Fusco, Brandenstein & Rada, P.C. at 516-496-0400 right now. One of our New York disability attorneys can meet with you for a free consultation to discuss your case and advise you about your available legal options.