What You Need to Know About Agent Orange and Your Claim
---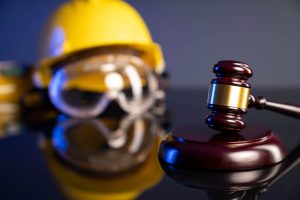 Agent Orange is a defoliant chemical and herbicide the United States military regularly used throughout the Vietnam War to remove dense foliage used by enemy combatants for cover. The toxic substance contains a range of dangerous ingredients, including dioxin.
According to the U.S. Environmental Protection Agency, dioxin is highly toxic and can cause reproductive issues, cancer, immune system damage, and developmental problems. It can also interfere with a person's hormones. Dioxin is a human carcinogen, meaning humans exposed to the substance can develop various forms of cancer.
Congress passed the Agent Orange Act in 1991, which presumes a connection between military service and exposure to dioxin that resulted in certain types of medical conditions. The Department of Veterans Affairs (VA) also determined these diseases are compensable in a disability claim filed by war veterans.
Eligibility Requirements for Veterans Disability Benefits
Eligibility for VA disability benefits depends on a range of factors.
Presumptive Disease Requirement
The VA presumes different cancers and other illnesses are due to a veteran's exposure to Agent Orange. The list of presumptive diseases includes any condition supported by sound medical and scientific evidence linking it to Agent Orange exposure.
Common types of cancers eligible for disability benefits include:
Non-Hodgkin lymphoma
Bladder cancer
Prostate cancer
Multiple myeloma
Respiratory cancers
Chronic B-cell leukemia
Some sarcomas of the soft tissue
Additional illnesses included in the presumptive diseases list that could result from Agent Orange exposure include:
Diabetes mellitus type 2
AL amyloidosis
Parkinson's disease
Ischemic heart disease
Early onset peripheral neuropathy
Service Requirement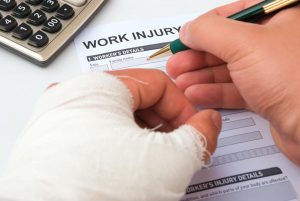 Another requirement you must meet to receive disability benefits through the VA is having served in a location where you could have come in contact with Agent Orange. You have a presumption of exposure if one of the service requirements below applies to your case.
You served in at least one of these locations between January 9, 1962, and May 7, 1975:
On a vessel operating 12 or fewer nautical miles seaward from the demarcation line of Vietnam and Cambodia's waters
In the Republic of Vietnam
Aboard a U.S. military vessel that operated in Vietnam's inland waterways
On regular perimeter duty on a U.S. Army installation, fenced-in perimeters in a Thailand or Royal Thai Air Force base. These bases involve Nakhon, Udorn, Don Muang, U-Tapao, Phanom, Ubon, Korat, and Takhli
Or at least one of these statements must apply to you:
You participated in storing, transporting, testing, or other uses of Agent Orange during your active military service
You served near or in the Korean DMZ between September 1, 1967, and August 31, 1971, for any timeframe
You served on activity duty in a regular Air Force location containing an assigned C-123 aircraft with traces of Agent Orange and repeatedly contacted the aircraft due to ground, medical, or flight duties
You received an assignment as a Reservist to certain medical, flight, or ground duties at one of the locations below
Eligible reserve locations include:
Westover Air Force Base in Massachusetts
Lockbourne/Rickenbacker Air Force Base in Ohio
Pittsburgh International Airport in Pennsylvania
Filing a Claim for Disability Benefits in New York
Three options are available to apply for disability benefits as a veteran:
Mail the Application
You can complete VA Form 21-526EZ and mail it with your medical evidence of Agent Orange exposure to:
Department of Veterans Affairs
Claims Intake Center
P.O. Box 4444
Janesville, WI 53547-444
In Person
If you would rather drop off your form in person, you can visit a nearby VA regional office. Call ahead if you want assistance filling out the application or completing the claims process. A representative could walk you through each step and advise you about your options for pursuing disability benefits.
Online
The most convenient option is applying for benefits on the VA website. You can complete the necessary application and upload your medical records and other evidence through the site. If you need to take breaks, you can save your progress and log back in another time to finish the application.
The VA will review the application and send its decision by mail.
Contact Us
At Fusco, Brandenstein & Rada, P.C., our New York veteran disability benefits attorneys have more than four decades of experience handling disability claims for our clients. We will protect your rights and fight by your side for the benefits you deserve.
We understand your challenges after developing an illness years after exposure to a toxic chemical. At the time, you didn't know you were risking your health. Now you must deal with the consequences of having come into contact with Agent Orange and developing a severe disease.
If you developed a medical condition due to exposure to Agent Orange, call Fusco, Brandenstein & Rada, P.C. for your free consultation at 516-496-0400 today. We can review your case and determine whether you're eligible for VA disability benefits to compensate you for your medical care, lost wages, and other expenses.