What You Need to Know About Illnesses from Serving in the Gulf War
---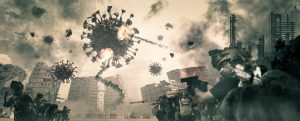 The Department of Veterans Affairs (V.A.) offers benefits to veterans who served in the Gulf War and developed a medical condition. Unfortunately, federal programs like the V.A. often deny claims unfairly. Veterans fought for our freedom, but sometimes, they don't receive the benefits they need to cover their medical care and other expenses.
As a veteran of the Gulf War, you deserve coverage through disability insurance.
What Is Gulf War Syndrome?
Gulf War Syndrome is a condition characterized as undiagnosed illnesses or chronic multi-symptom illnesses. Veterans of the Gulf War in 1991 commonly report symptoms associated with the disease.
The most common symptoms of Gulf War Syndrome include:
Musculoskeletal pain
Diarrhea
Fatigue
Skin rashes
Cognitive issues
Since Gulf War Syndrome symptoms mimic the symptoms of other illnesses, diagnosis is challenging. It's critical to see your doctor immediately if you notice any of these symptoms and mention your time serving in the Gulf War.
Understanding the Cause of Gulf War Syndrome
For a long time, the cause of Gulf War Syndrome wasn't clear. However, there were hypotheses.
The Environmental Health Perspectives medical journal, released in May 2022, shows new evidence to explain the onset of the medical condition. According to the study, sarin gas exposure is a strong contributing factor to the disease.
Additional Medical Conditions Eligible for Veterans Benefits
Gulf War Syndrome isn't the only illness that could qualify you for benefits through the V.A. Other medical conditions that entitle you to V.A. disability benefits include:
Traumatic brain injury
Breathing issues that result from a current lung disease or condition
Depression
Severe hearing loss
Ulcers
Post-traumatic stress disorder (PTSD)
Scar tissue
Anxiety
Cancer from toxic chemical exposure or other dangers
Loss of range of motion
Chronic back pain that causes a current diagnosed back disability
Whether you have Gulf War Syndrome or another health issue, seeking immediate medical care is vital for determining whether you qualify for benefits. The benefits you receive could compensate for your medical bills and other expenses while treating the condition. You should not have to pay out of pocket for any of the costs to treat your Gulf War-related conditions.
Eligibility for Benefits as a Gulf War Veteran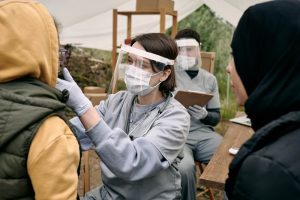 You can recover disability benefits as a veteran if you served between August 2, 1990, and the present in any of these locations:
The United Arab Emirates (U.A.E.)
Iraq
Gulf of Oman
Saudi Arabia
Waters of the Arabian Sea, Persian Gulf, and the Red Sea
Qatar
Oman
Bahrain
Gulf of Aden
Neutral zone between Saudi Arabia and Iraq
Kuwait
The airspace above these locations
V.A. benefits only apply to veterans with illnesses from the Gulf War that:
Began before December 31, 2021, or during active duty;
Cause symptoms for at least six months;
Qualifies the condition for at least a 10 percent disability rating from a doctor; and
Results from service in the Southwest Asia theater of operations.
How to Apply for Veterans Benefits
It's critical to hire a veterans' disability insurance lawyer if you want to apply for benefits. Your attorney can prepare the necessary paperwork and file the claim on your behalf with evidence of your medical condition.
Typically, the evidence you need includes:
Hospital and medical records from the V.A. associated with the illness
Private hospital and medical records from doctors showing the condition
Supporting statements from friends, family, former military members, and others who can talk about your disease, the symptoms you experience, and how/when it happened
Three methods of applying for V.A. benefits include:
V.A. Disability Compensation Rates
A successful claim could recover monthly payments based on the disability rating your doctor gave you and whether you have dependent family members. The lowest possible compensation amount is for veterans with no dependents. If you have a spouse, child, or another type of dependent, your monthly payments are higher.
The compensation rates for 2022 without dependents are:
10 percent disability rating – $152.64 per month
20 percent disability rating – $301.74 per month
30 percent disability rating – $467.39 per month
40 percent disability rating – $673.28 per month
50 percent disability rating – $958.44 per month
60 percent disability rating – $1,214.03 per month
70 percent disability rating – $1,529.95 per month
80 percent disability rating – $1,778.43 per month
90 percent disability rating – $1,998.52 per month
100 percent disability rating – $3,332.06 per month
Contact Us
Fusco, Brandenstein & Rada, P.C. has represented injured and sick veterans for over 40 years. When you hire us, we will protect your rights and aggressively pursue the maximum benefits you deserve.
As a Gulf War veteran, you should receive compensation for your diagnosed medical condition. You can count on us to fight by your side until the end.
If you developed Gulf War Syndrome or another medical issue while serving in the military, call Fusco, Brandenstein & Rada, P.C. at 516-496-0400 for your free consultation with a dedicated New York veterans disability benefits attorney.