What You Need to Know about the Zadroga Act
---
The terrorist attacks on September 11, 2001, resulted in thousands of lost lives. Many of these deaths occurred in the initial plane collisions at the World Trade Center, the Pentagon, and outside of Shanksville, Pennsylvania.
Yet many more individuals suffered injury or death as a result of their involvement in rescue and clean-up efforts in the aftermath of the attack. These people developed respiratory illnesses or cancers as a direct consequence of the toxins they encountered at these sites. Because of this, the primary earners of many families were either no longer there to provide or had medical disabilities that prevented them from earning for their families.
As a result, Congress established the September 11 Victim Compensation Fund (VCF) as a means of compensating victims and their families. Yet it only operated from 2001 to 2003, and many volunteers and workers at the crash sites began to realize the extent of their conditions after the VCF had closed.
Congress responded to the newly emerging claims by establishing the James Zadroga 9/11 Health and Compensation Act of 2010 (known simply as the Zadroga Act). This act reactivated the VCF as well as established the WTC Health Program, addressing the concerns of many responders and survivors who had not had the opportunity to benefit from the first iteration of the VCF, including a provision for free medical treatment and monitoring for anyone affected. If you have pressing questions on the topic, don't hesitate to contact our legal team today.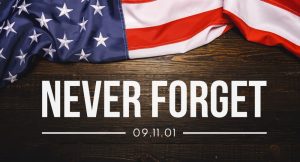 What Conditions Does the Zadroga Act Cover?
Under the Zadroga Act, the reestablished VCF covers many illnesses and injuries. Conditions that might allow a person to qualify for benefits include:
Asthma
Back injuries
Burn injuries
Chronic cough syndrome ("WTC cough")
Gastroesophageal reflux disorder (GERD)
Head trauma
Interstitial lung diseases
Reactive airways dysfunction syndrome (RADS)
Respiratory illnesses
WTC-exacerbated chronic obstructive pulmonary disease (COPD)
Originally, cancer was not included in the list of conditions that the Zadroga Act covered. However, in June 2012, around 50 different types of cancers linked to 9/11 were added to the list. Some of the cancers that might be covered under the Zadroga Act include:
Breast cancer

Cancers of the nervous system

Colon, esophageal, and other digestive-system cancers

Heart cancer

Lung cancer

Mesothelioma

Multiple myeloma

Non-Hodgkin's lymphoma

Ovarian cancer

Stomach cancer

Thyroid cancer

Urinary cancers
It might not be initially apparent to you that your cancer is related to your proximity to a 9/11 disaster site. However, an experienced disability attorney can help you make a determination as to whether your condition qualifies you for compensation through the VCF. Contact us today.
Does the Zadroga Act Cover Mental Health Conditions?
In addition to the physical symptoms and conditions that many volunteers and workers developed as a result of their exposure to toxic chemicals at crash sites, many individuals have understandably experienced ongoing struggles with mental health since the day of the attacks. While the VCF does not offer victims compensation for mental health issues, the World Trade Center Health Program offers free treatment and monitoring for 9/11-related mental health conditions. These include:
Acute stress disorder
Adjustment disorder
Anxiety disorders
Depression
Dysthymic disorder
Generalized anxiety disorder
Major depressive disorder
Panic disorder
Substance use disorder
Even if you have not made a conscious link between your mental health condition and your proximity to 9/11 sites, it is worth speaking to an attorney with experience handling VCF cases who can help you explore any connections that might exist. Contact us today.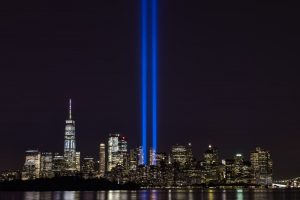 Hiring an Attorney to Help with Your Claim
If you think that you might be eligible for compensation or healthcare benefits under the Zadroga Act, you'll quickly discover that the application process is somewhat complicated. Furthermore, if you have already decided to file a claim on your own, you may have received what you perceive to be an unfair denial of your benefits.
Fortunately, the New York disability attorneys at Fusco, Brandenstein & Rada, P.C. have years of experience helping clients submit successful applications for the compensation and care that they deserve. We have also stepped in to protect the rights of many individuals by helping them appeal denials of applications they have already made. Our lawyers understand what information and supporting documentation you will require, and we will work to make the process as smooth as possible for you.
We are passionate about fighting for the rights of the brave people who responded, worked, and volunteered in our nation's moment of need. Contact our team today by calling 516-496-0400 to schedule a case evaluation and let us get to work for you. We work on a contingency fee basis, so you will not owe us a legal fee unless we successfully secure compensation for you.