When You Should Change Disability Attorneys
---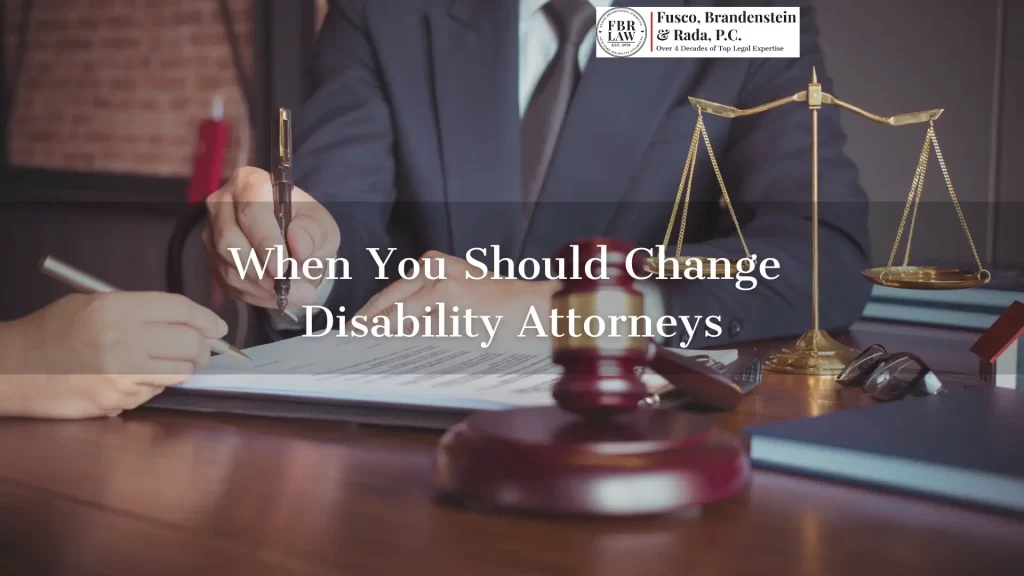 If you recently enlisted the services of a disability attorney, your expectation was probably that you'd be gaining a knowledgeable, dedicated advocate to stand by your side. But what if the attorney-client relationship isn't up to your standards? Perhaps you're feeling unheard, overlooked, or just plain unsatisfied with the progress of your case. If these sentiments resonate with you, then you might wonder, "Is it time to change disability attorneys?"
Common Reasons for Changing Disability Lawyers
Sometimes, a relationship with a disability attorney doesn't go as planned. You might find that the service you are receiving is not up to par, or perhaps your situation has evolved so that your attorney is no longer equipped to handle it. Let's take a look at some common reasons that might prompt you to consider changing your disability lawyer:
Lack of Communication – Your attorney isn't returning your calls, emails, or other attempts at communication or seems generally unresponsive.
Insufficient Knowledge – You realize your attorney doesn't have the necessary experience or background to handle disability cases such as yours.
Ethical Concerns – You have concerns about your attorney's ethical conduct.
Lack of Progress – Your case isn't moving forward or seems stagnant for no clear reason.
Disorganization – Your attorney appears disorganized or has trouble keeping track of essential case documents, details, or deadlines.
Financial Discrepancies – You have concerns with your attorney's fee structure or feel uncomfortable with how they have handled billing.
Finding the Right Disability Lawyer
Once you decide that changing your disability lawyer is necessary, it's important to be thoughtful in seeking new representation. The right attorney can significantly increase your chances of a successful outcome. Here are some factors to consider when searching for the right disability lawyer:
Experience – Ensure the attorney has extensive experience in handling disability cases, particularly those similar to yours.
Reputation – Research and read reviews to assess their reputation among clients and peers.
Communication Skills – Pay attention to the attorney's willingness to communicate and how clearly they explain legal matters.
Fee Structure – Make sure you understand their fee structure, including any additional costs that could arise during the case.
Resources – Check to see whether the attorney has access to adequate resources, such as experts that could support your case.
Personal Comfort – Gauge how comfortable you feel with the attorney on a personal level and whether you trust them to handle your case.
How to Change Disability Attorneys
Changing disability attorneys is a significant move that requires careful planning. You want a smooth transition that doesn't adversely affect your case. Here's what you should do:
Evaluate Your Current Situation – Assess the current state of your case and identify the reason or reasons why you need to change attorneys.
Research New Attorneys – Evaluate potential new attorneys and set up consultations.
Inform Your Current Attorney – Communicate your decision in writing to your current attorney and request all your case files for your new lawyer.
Hire Your New Attorney – Once you find the right attorney, finalize the hiring process and ensure they receive all necessary documents from your old lawyer.
Monitor the Transition – Stay in communication with your new attorney and ensure that the transition is handled properly so nothing falls through the cracks.
How the Right Disability Lawyer Can Help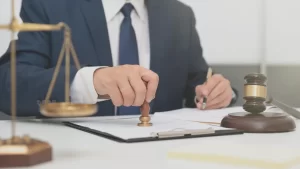 Having the right disability attorney by your side can make a world of difference in the complex world of disability claims. Not only can they guide you through legal hurdles, but they can also offer peace of mind. Let's explore some of the ways a skilled disability lawyer can assist you:
Keeping You in the Loop – A good lawyer will keep you informed about the progress of your case and explain complex legal matters in an understandable manner.
Gathering Evidence – Your attorney can gather and organize the necessary evidence to strengthen your disability claim.
Navigating Bureaucratic Procedures – A lawyer can maneuver through the intricate bureaucratic processes involved in disability claims on your behalf so you can focus on your health.
Negotiating Settlements – Your lawyer can use their negotiation skills to keep the pressure on the other side and demand a more favorable settlement or benefits package.
Representing You in Court – If necessary, your attorney can represent you in hearings or court proceedings, protecting your rights and interests every step of the way.
Reach Out to the Disability Lawyers at Fusco, Brandenstein & Rada, P.C.
Are you ready to take the first step toward a more secure future with a dedicated disability attorney by your side? At Fusco, Brandenstein & Rada, P.C., we are committed to providing the attention and care your case deserves. Call us today at 516-496-0400 for a free case review to learn more.