How to Know You Hired the Right Disability Lawyer
---
When you suffer a serious injury, the only thing you're focused on is your recovery. Full recovery may not be possible, however. Your injury could lead to you being disabled.
Living with a disabling condition is difficult. Depending on the extent of your disability, you may not be able to work, and even if you can work, you may not be able to work the same job or the same number of hours that you did before you became disabled. This can seriously impact you because, despite your change in circumstances, you still have to support yourself.
Fortunately, you may be able to find relief by obtaining disability benefits. There are several types of disability benefits that you might be eligible to receive, from workers' compensation benefits you could pursue if your disability is the result of a work-related injury to federal Social Security Disability benefits.
Getting disability benefits can be a challenge, however. The process can be long, confusing, and fraught with hurdles. This is why you need to hire a disability attorney who can help you pursue and obtain the disability benefits that you deserve. Your life and livelihood may depend on your receiving the benefits that you need. Because of that, it's incredibly important that you retain the right disability attorney to help you with your claim.
These questions can help you choose the right disability attorney for your situation. If you have more, pressing questions, don't hesitate to contact us today.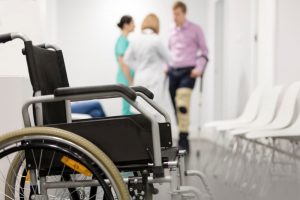 Are They Experienced?
It's not easy to successfully fight a disability claim. Additionally, not all attorneys have the experience and skill to resolve a disability claim. You benefit from having a disability attorney who is familiar with the disability claims process and who has experience combatting the frequent issues that arise when a person pursues disability benefits.
Are They Compassionate?
You've been fighting to recover from an injury and have had to deal with the negative impact that the resulting disabling condition has had on your life. You don't want to be represented by an attorney who lacks compassion for you and what you've been going through. A compassionate disability attorney will handle your claim with the care that it requires. A compassionate disability attorney will fight tirelessly for you to get the benefits you need because they understand how critical these benefits are for your well-being.
Are They Transparent?
Your livelihood depends on you getting the disability benefits that you need quickly. Therefore, you need a disability attorney who will fight vigorously on your behalf while also being honest with you about your claim and its status. It can be difficult for an attorney to predict how any process will turn out. But an honest attorney will present you with all of the possibilities regarding the outcome of your disability claim. Contact us today.
What Is Their Track Record?
Although you may not have access to this information, if you do, be sure to review the past case results of any disability lawyer that you're considering hiring. Look for how much success an attorney has had in handling disability claims and cases. Not only will this help you determine whether the attorney has sufficient experience in handling disability claims, but it can also give you a better idea of the attorney's legal skills. An attorney with a history of handling a considerable amount of disability claims and who has been successful in representing their clients by helping them obtain compensation may be the right attorney for you.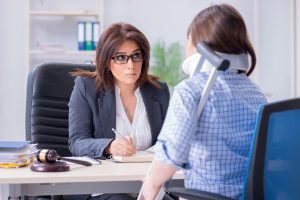 Contact the Right Disability Lawyer Today at Fusco, Brandenstein & Rada, P.C.
The New York disability lawyers of Fusco, Brandenstein & Rada, P.C. have over four decades of experience fighting for our clients throughout the state to get them the disability benefits they need and deserve. We aren't afraid to go up against insurance companies and government agencies in pursuit of the maximum benefits possible for our clients.
Whether you're a New York City or New York State public employee who's been injured on the job, an employee of one of the many companies in New York, or a veteran who has been injured after years of serving their country, our disability lawyers are here to use their years of experience to help you reach the best outcome. We can help you file your disability claim, appeal a denied disability claim, and handle anything else that can come up during the claims process.
Don't hesitate to get the benefits that you're owed for your disability. Some disability benefits programs have time limits within which you can request the benefits you need. Call Fusco, Brandenstein & Rada, P.C. right away at 516-496-0400, or contact us online to schedule a free consultation with our dedicated disability lawyers. Or you can request one online by completing our short contact form. Don't go through this alone. We can help.