Top Tips for Talking with Your Doctor After an Accident on the Job
---
You are probably not concentrating on your claim for compensation when you are receiving medical care after an accident on the job. You are likely shaken or even in pain. But, as far from your thoughts as it might be, whoever treats your injuries can be an important resource. The testimony and medical records produced by a physician can help you get the financial help you need and deserve. Below we've compiled some of the top tips to keep in mind during your interactions with any treating physician.
Make Sure to Mention that You've Had an Accident on the Job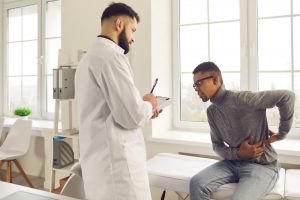 It may seem obvious, but if you don't inform your doctor that your injuries happened at your workplace, they might not know. Don't wait for them to pry it out of you. Understandably, doctors often just concentrate on the injury right in front of them without inquiring how it happened.
But if a doctor knows the circumstances of your accident on the job, they will note that in your medical records and their treatment notes. This is the kind of evidence that might link your injuries to the accident and end up getting you compensation for your medical expenses and any losses related to your injury. Any notes your doctor takes may also specifically explain how the job accident caused your injuries. For instance, they could record that your injuries were the result of a heavy object that fell on your leg at the job site.
Provide a Full Medical History
If you are seeing a specialist or another doctor who is not aware of your medical history, it is important to make that history available to them in its entirety. This may help your case if an insurance company is trying to claim that your injuries were the result of pre-existing conditions.
Also, if the doctors treating you don't have your full medical history, their medical testimony might not be persuasive, should they be asked to give it. An insurance company might try to challenge the physician's credibility by showing that the physician is not aware of your medical history and, therefore, not qualified to make an assessment of your current state.
Be Detailed and Specific About Your Symptoms and Complaints
When seeking medical attention after an accident on the job, make sure to provide detailed and specific descriptions of the symptoms and pain you are having. For your doctor to accurately diagnose your injuries and what your prognosis might be, they'll need as much detail as possible.
Provide details about the accident so your doctor can conclusively link your injuries to what happened on the job. Important details might include a description of the work site and the specific location where your injury occurred. Was there machinery involved? What kind? What were the exact circumstances leading up to the injury?
Go Over Your Treatment Plan and Prognosis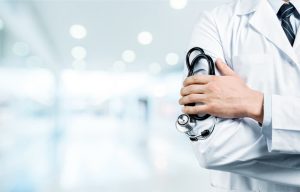 It is important that you fully understand your course of treatment and your expected prognosis. Also, find out what degree of recovery your doctor expects you to make. This is especially important later if you must endure a long road of rehabilitation and treatment and need to include future medical expenses in any settlement discussions.
In the unfortunate case that your doctor expects you to be permanently affected by the accident, you will want to know that as well so you can pursue the appropriate wage loss benefits.
Discuss Your Work Limitations
Finally, it is important to discuss with your doctor whether or not you can return to work while undergoing treatment for your injuries or whether you need any accommodations to safely work at your job. If your doctor advises you to stay off work due to your injuries, do so. If they provide a light duty work slip, take it to your employer, and if your employer can accommodate light duty work for you, do it. If your doctor declares that you will be unable to return to work in any capacity at any time, advise your attorney immediately.
Contact Us After Being Injured on the Job
Don't hesitate to get the workers' compensation benefits you need if you have been injured in an accident on the job. The New York workers' compensation attorneys of Fusco, Brandenstein & Rada, P.C. are ready to use their years of experience to help you. Our compassionate lawyers know how difficult it is to recover emotionally and physically from an accident on the job.
Call us at 516-496-0400 right away to discuss your case with our lawyers. We'll make the claims process as smooth as possible on your behalf and work to get you the benefits you deserve.