What You Need to Know About Your Police Disability Claim
---
If you are a police officer, you have one of the world's most dangerous jobs. Every day, your work has the potential to put you at serious risk of injury. If, while in the line of duty, you suffer a significant injury that prevents you from performing your job fully, it is important to take certain steps to protect your rights and those of your family.
First, your Department will ask you to submit an accident report. It is important that your description of how your injury occurred be as detailed and as accurate as possible. As the process proceeds, this accident report will become the main documentary evidence that the authorities will look to for information about your injury since it will be the source that is most contemporaneous to your accident.
Next, you will need to file a Workers' Compensation claim form (Form C-3) as soon as you can. This form will also require a description of how your injury occurred, and this description should be the same as the one on the report you filed with your Department.
Pursuant to New York State General Municipal Law Section 207-c, you will continue to earn your regular wages until your disability from this accident has come to an end.
If you have pressing questions you need answers to, don't hesitate to contact us today.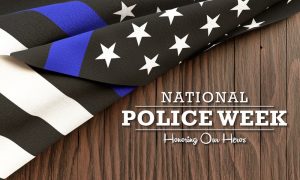 Determining Disability Pensions
Unfortunately, some injuries are so significant that they cause permanent disabilities that prevent you from performing your duties as a police officer. If this happens, you may be entitled to certain benefits. Depending on the circumstances, as a member of the New York State Policemen's and Firemen's Retirement System (NYSPFRS), you could qualify for a tax-free disability pension that equals 75 percent or 50 percent of your final salary. The way you were injured determines which of these entitlements you qualify for.
To qualify for the 75 percent accidental-disability pension, a NYSPFRS member must have suffered a permanent disability as a direct result of an "accident." For these purposes, an "accident" can be difficult to precisely define, and the State has made it progressively more difficult over the years for police officers to prove that an "accident" was the natural and proximate cause of their disability. This is one of the reasons that your initial accident report must contain an accurate description of the accident, as it may be one of the crucial means of determining whether this type of disability pension is appropriate.
The other pension available to NYSPFRS members pays 50 percent of the final average salary to a police officer who sustained a disabling injury in the line of duty. This pension does not require that an "accident" was the cause of the disability, only that the person's injury occurred while they were on the job.
The determination of whether an officer's injuries entitle them to the 75 percent accidental-disability pension or the 50 percent performance of duty disability retirement pension is based on additional factors. There are notice and filing deadlines, and there is also the need to demonstrate sufficient medical evidence that the NYSPFRS member's injury meets the standard of incapacitation. This is one reason legal help can be indispensable when you pursue one of these entitlements.
If you need to file for a pension due to your incapacitation from a qualifying World Trade Center condition, an experienced New York police disability lawyer can also provide an immense amount of help. In this case, you would file for a 75 percent disability pension. There are no time limits on when you must apply for the pension. But the process of establishing entitlement to the World Trade Center Accidental Disability pension is full of nuances. A legal team that is familiar with this area of the law can provide vital assistance in navigating the various complexities of the application.
Fusco, Brandenstein & Rada, P.C. is here and has the experience to help resolve your case. Contact us immediately.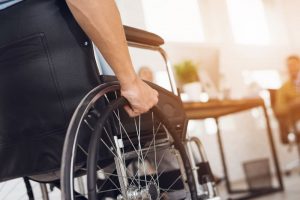 Contact a New York Police Disability Lawyer Today
As you might imagine, these benefits can be life-changing for those who manage to achieve them. However, the process can be incredibly difficult. Consulting with experienced New York police disability lawyers can often mean the difference between frustration and success.
The seasoned legal team at Fusco, Brandenstein & Rada, P.C. is ready to help you access the funds that can help you live with the dignity that your record of service deserves. We will work hard for you at every stage of your application so that you can reach a favorable result for your claim. Call us today at 516-496-0400, or reach out to us online for a consultation, and let us get to work for you.