How to Appeal an SSDI Denial 
---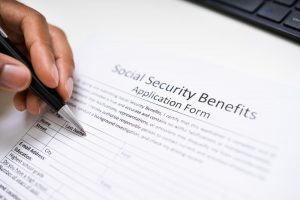 It's an unfortunate reality for many people seeking disability benefits: a large portion of Social Security Disability benefits claims are initially denied. The smallest mistake or failure to add even one piece of medical documentation can result in an application being rejected and benefits being denied. However, denial doesn't have to be the end of your benefit journey. Individuals do have the ability to appeal an SSDI application denial.
Appealing a denial is not always easy. The appeals process can be time-consuming and complicated. Standing before a judge and arguing your case can also feel overwhelming. If you have been denied SSDI benefits that you believe you rightly deserve, fight back. Here is what you can expect from the appeals process:
The Application Denial
When an individual files for disability benefits, the Social Security Administration will review the application and make an initial determination. The administration will review all medical and financial information provided and decide whether the individual qualifies under SSA guidelines. If the claim is denied, a notice will be sent to the individual. Keep this notice. The notice includes crucial information about the claim and the appeals process.
Step 1: Reconsideration
To begin the appeal process, an individual can request a reconsideration. A reconsideration request must be submitted in writing within 60 days of receiving the denial notice. During the reconsideration period, an examiner and medical consultant who were not a part of the original decision will review the information provided and reconsider the benefits request. If the claim is denied again, another denial notice will be sent. Like the first notice, it will include information on the next step in the appeals process.
Step 2: Administrative Law Judge
Individuals may take their claim further by requesting a review by an administrative law judge. Again, this request must be made in writing within 60 days of the reconsideration denial notice. An administrative law judge or ALJ is an attorney who works for the Social Security Administration's Office. During this hearing before the judge, evidence may be presented that demonstrates the need for disability benefits. This evidence can include medical exams, test results, or other pertinent medical or financial information. During this process, witnesses may also testify on the individual's behalf. A hearing before an ALJ can take place in person or through video conferencing if circumstances allow.
Step 3: Appeals Council
If the ALJ does not rule in an individual's favor, a person can ask for an Appeals Council to review their case. An Appeals Council will randomly select cases to review, which means they may review an individual's case, deny their request, or dismiss the request entirely. Generally, cases that go before an Appeals Council demonstrate that an ALJ's decision is not supported by evidence, there was an error of law, or a procedural issue could be raised by the case. In some circumstances, an Appeals Council will send the claim back to an ALJ for review.
Step 4: Federal Court Review
If all steps have resulted in a denial, an individual can request a federal court review by filing a lawsuit in U.S. District Court. Federal judges will review the case without a jury present and decide the case. A federal judge may reverse or uphold the decision of the lower appeals courts.
How an Attorney Can Help
An experienced Social Security Disability attorney can help during any point in the appeals process, from step one all the way to step four. A skilled attorney will first review your case and attempt to identify areas that may be deficient in the eyes of the Social Security Administration. Once potential weak points have been located, an attorney can help you secure the information, evidence, and potential witnesses needed to strengthen your claim. An attorney can also represent you during the reconsideration, administrative law review, in the appeals council, and before a federal court.
Contact an Experienced Social Security Disability Attorney Today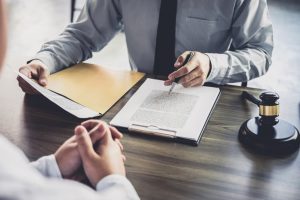 Being denied SSDI benefits can be a frustrating experience. Even more frustrating is the long, complicated, and drawn-out process of appealing the denial. When you are not feeling your best, dealing with the labyrinth of red tape to get the benefits you deserve can seem overwhelming. Before you attempt to jump through government hoops, consult with an experienced and resourceful Social Security Disability attorney today.
You have the right to have legal representation present and advocate for you. At Fusco, Brandenstein & Rada, P.C., we work on a contingency basis, meaning we don't get paid unless we win benefits for you. To find out more about how we may be able to help you appeal your disability denial, contact us online or call 516-496-0400 today.