Top Signs Your Disability Application Will Be Approved
---
The Social Security Administration (SSA) denies many of the disability applications it receives. Typically, denials are due to errors the applicants make. Many people submit incorrect information, incomplete forms, or evidence that doesn't prove a disabling medical condition. Knowing how to file a claim successfully is crucial to securing the benefits you deserve.
Below are the common signs that the Social Security Administration should approve your application for disability benefits. If you have pressing questions, don't hesitate to contact us immediately.
Substantial Evidence of a Medical Condition
You must provide evidence of a qualifying injury or illness that prevents you from returning to work. That means you must show documentation of your medical condition and the symptoms you experience.
The Social Security Administration provides a list of medical conditions eligible for disability benefits. If your injury or illness doesn't meet these requirements, you could end up with a denied claim.
The medical evidence you should submit with your application to improve your chance of an approved claim includes:
Diagnostic reports
Receipts from purchasing prescription medications
Records from treating physicians
Imaging test results
Statements from doctors regarding the injury, symptoms, and necessary medical care
Your records should also contain your diagnosis. If you apply for benefits for a broken leg, but none of the medical documentation mentions your broken leg, the SSA will likely reject your application.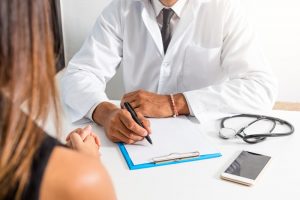 Proof of a Physical or Mental Impairment
You must show that your medical condition limits your physical or mental abilities at your job. If you can't prove you're unable to perform your work-related duties, you won't receive the disability benefits you need.
The SSA requires proof of a disabling condition lasting longer than twelve consecutive months. That means your injury or illness must prevent you from returning to your job or transferring to another place of employment.
The SSA can deny your claim without evidence to show that your injury or illness prevents you from working for at least twelve months. You must have documentation from your doctors indicating your impairment and its impact on your physical or mental functioning. You can also provide the SSA with your job description to reference your impairments, and how they affect the basic tasks you're required to complete.
Substantial Work History
Benefits are only available for sick and injured workers with employment history. You can't collect disability benefits if you never worked or paid Social Security taxes.
The longer you work, the more money you have paid into the taxes. You earn Social Security credits while you're employed. The SSA considers these credits to determine your eligibility. The amount of your benefit payments depends on your income for an entire year. You receive a credit for a specific amount of money you earn.
The SSA will look at your work history and the date your disabling medical condition began. They will use this information and the number of credits you earned to determine whether you qualify for benefits.
Maintaining Employment Is Not Possible
Many people get hurt and can't return to their usual jobs. However, they might be able to transfer to a different position or work for another employer. Those individuals are not entitled to disability benefits because their medical condition doesn't prevent them from working.
As long as you're unable to maintain employment, you may be eligible to collect Social Security disability benefits. That means you must not have the capabilities to perform the basic duties of any job.
For example, you can't collect benefits if you suffered a back injury and can't work at a warehouse but can transfer to a desk position. However, if you don't have the education, skills, and experience to earn a living elsewhere, you might qualify for coverage.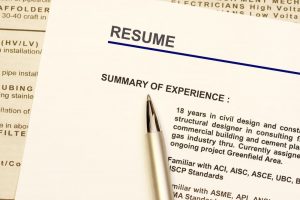 You Hired a Lawyer
Since applying for Social Security disability can be a challenge, your chance of receiving benefits improves greatly if you hire an attorney. You need someone with experience by your side to guide you through the complex application process. Your Social Security disability attorney knows the laws and procedures to follow while applying.
They can help you complete the application and file it with the Social Security Administration. They can also gather all the available evidence to prove your medical condition limits your ability to do your job.
Applicants who don't seek legal representation tend to make errors and receive denial letters after filing their claims. When you hire a lawyer, you have a much better chance of completing the forms correctly and submitting the documentation the SSA requires to approve an application.
Contact Us
If your injury or illness prevents you from returning to work, do not hesitate to contact Fusco, Brandenstein & Rada, P.C.. With over 40 years of experience, our legal team can represent you in your claim and pursue the maximum disability benefits you deserve.
Call us at 516-496-0400, or contact us online right now for your free consultation with one of our experienced and dedicated New York Social Security disability attorneys.
---