Filling in the Social Security Disability Work History Report
---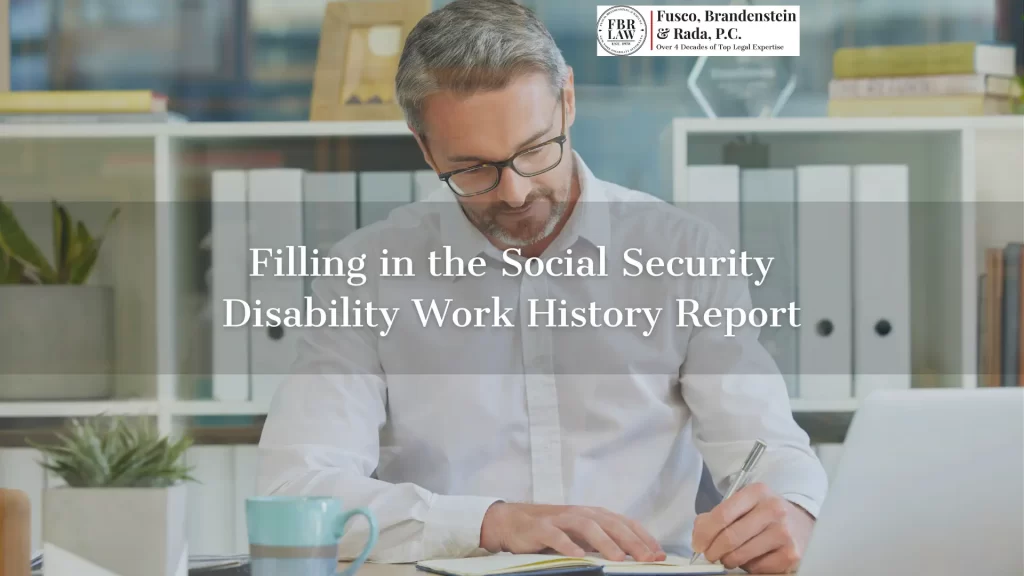 Applying for Social Security Disability benefits? Then you've probably come across the term "Work History Report." Filling out this key form means more than just listing the jobs you've held. It requires a comprehensive account of your work experience, abilities, and the physical and mental demands of your previous roles. The Social Security Administration uses this report as part of its determination for your benefits application, so completing it accurately is essential.
Who Needs to Complete a Work History Report?
If you're applying for Social Security Disability benefits based on your own work history, you need to complete a Work History Report. This applies to adults who have worked in the past and are now unable to work due to a disability. The report helps the Social Security Administration (SSA) understand how your disability affects your ability to work based on the tasks you've previously performed. For those who haven't worked recently, information about past jobs can still significantly impact your application.
If you're a spouse or dependent applying for benefits based on someone else's work credits, you generally do not need to complete a Work History Report. Instead, the SSA will focus on the work history of the person whose record you are applying under. In some cases, the SSA might request additional information to understand your living situation and dependence.
What Information Do I Need to Fill Out the Work History Report?
When filling out the Work History Report, be prepared to provide detailed information about each job you've held in the 15 years before you could not work due to your disability. This includes:
Names and addresses of your past employers
Job titles for each position you held
Dates of employment (months and years)
Type of business for each employer
Pay rates at the time you left each job
Hours worked per week for each job
Descriptions of job duties and responsibilities for each position
Information about each job's physical and mental demands (e.g., lifting, standing, problem-solving, managing others, etc.)
Tools, machinery, or equipment used in each job
Your supervisory responsibilities, if any
Your reasons for leaving each job
Common Mistakes to Avoid When Filling out the Work History Report
Filling out the Work History Report demands close attention to detail, and it's easy to make errors if you're not careful. Here's a list of common mistakes to avoid:
Providing insufficient information – Be detailed in your descriptions, especially regarding your previous jobs' physical and mental demands.
Omitting jobs or incomplete job history – Ensure you list a complete 15 years of work history. This gives the SSA a complete picture of your employment record.
Incorrect information – Double-check to ensure dates, job titles, and employer details are accurate for each job you include in your report.
Underestimating job descriptions – Focus on describing the actual tasks and responsibilities you had, not just the official job titles. This can influence how the SSA evaluates your working ability.
Not explaining the reason for leaving jobs – If you left a job due to your disability, make this clear in your report.
How a Social Security Disability Lawyer Can Help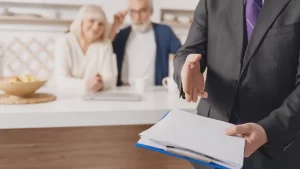 A Social Security Disability lawyer can be an indispensable ally when applying for Social Security Disability benefits. A good lawyer can provide seasoned guidance based on their years of experience. They will know how to accurately fill out your Work History Report, avoid common pitfalls, and maximize your chances of success.
Disability lawyers are deeply familiar with how the SSA uses the Work History Report in their evaluation process. They can ensure your report accurately reflects your work history and the limitations caused by your disability. Additionally, your lawyer can help you gather and organize supporting documentation, saving you valuable time and effort.
If the SSA denies your claim, a lawyer can represent you in the appeals process, making compelling arguments on your behalf at hearings and significantly increasing your chances of a successful outcome. Moreover, your attorney can guide you through any complications that arise during the application or appeals process and provide peace of mind every step of the way.
Contact a Social Security Disability Attorney Now
It's normal to feel overwhelmed and confused by the sheer volume of paperwork and complex requirements accompanying Social Security Disability claims. The good news is that you don't have to deal with any of it alone. Call Fusco, Brandenstein & Rada, P.C. today at 516-496-0400 for a free case review, and let us put our experience to work for you.