What Not to Say on Your Disability Application
---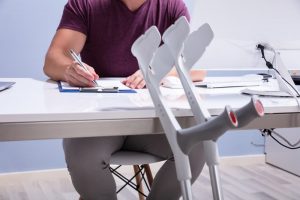 When you're facing a disability, disability programs like Social Security Disability Insurance, Supplemental Security Income, and your employer's long-term disability (LTD) insurance plan can be beneficial. They could provide you with the income, support, and resources you need to pay your bills and move forward with your life. But to qualify for them, you'll need to accurately complete an application.
That means you'll need to provide a clear picture of the disability you're dealing with and how it impacts you. You'll also need to give supporting information for every part of your application. That can be challenging, especially when you're struggling with a disability that is affecting every part of your life.
Handling a disability application can be time-consuming and frustrating, but it's important to get things right from the beginning. Your eligibility and benefits could depend on it. There are certain things that you shouldn't say on your disability application.
Don't Exaggerate Any Disability
When people are facing a disability, they may feel like their life has been turned upside down. Activities and work they enjoyed may no longer be possible, and the income they relied on may disappear. But it's important to know that you must always provide accurate information about your disability and how it has impacted you.
The SSA is strict about which medical conditions qualify as disabilities. And in cases where a disability isn't on the list, they will do an in-depth analysis to see if your disability qualifies. They'll look at whether you can do the work you did before, whether you can do other types of work, and whether there are any special considerations they should take into account.
During this process, the SSA will also look at medical evidence such as your treatments and medications. They may review your doctor's notes and how they stack up against examination records. If there are any inconsistencies, they may deny your claim. That's why it's so important to stick to the facts and the evidence around your disability.
Similarly, with an LTD policy through your employer, the administrators will review your application in-depth as well. Since all carriers have different standards, it will be difficult to know what specific details will be required to assure that your disability is correctly represented so you can get benefits. You'll need to talk with an experienced disability lawyer who handles claims for a variety of insurance carriers to get the best advice. Your lawyer can assist you with filing a claim that has the best chance of success.
Don't Dismiss Any Impacts on You
Sometimes people may be uncomfortable talking about their disability. And sometimes they don't want to cause trouble for others. That could lead them to dismiss important ways that their disability affects their lives. Remember that your disability is significant, and you should always be forthright and honest about how it affects you.
If you dismiss the ways that your disability impacts your life, the SSA or your LTD carrier could deny your claim. That could mean you don't get the income and resources you need during a difficult time. Being honest about your disability means being honest about how it affects you every day.
Don't Provide Vague Information
Vague information could sink an application for benefits. That's because the Social Security Administration and other insurance carriers require accurate information and records about topics such as your employment history, health, education, and many others. If you don't provide enough information or details, your claim will likely be dismissed.
When you're dealing with a disability, remember that you're feeling its impact every day. But other people aren't. They need to see records and details that support what you're telling them. And if handling all the paperwork and headache of a disability claim is too much, a disability lawyer could take the burden off you.
How a Disability Lawyer Could Help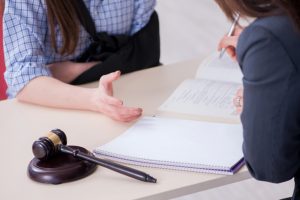 When it comes to disability applications, accuracy and thoroughness matter. In recent years, the SSA has averaged a final award rate for disabled workers of about 32% and a denial rate of 66%. That means the SSA denied nearly two-thirds of claims for technical or medical reasons.
But lawyers handle disability applications every day, and they know how to prepare a strong claim for the disability benefits you need. They know how to build a disability application from the beginning and how to gather the support it needs. They also know how the appeals process works should the SSA deny a claim. If you need to seek disability benefits, a lawyer could help you by:
Listening to you and advising you about your options
Explaining disability laws and regulations
Gathering key records for your application
Handling important paperwork and ensuring your application is accurate
Advocating for your rights and your benefits
Contact Us
If you need to complete a disability claim, contact Fusco, Brandenstein & Rada, P.C. now. Applying for disability benefits can be a confusing and stressful experience, especially when people are facing a disability. But our team of disability attorneys has deep experience in handling disability claims, and we're ready to talk with you.
So when it's time to prepare a disability claim, call Fusco, Brandenstein & Rada, P.C. for the experienced support and in-depth knowledge your claim needs. We offer a free consultation, and we're available 24/7 for our clients. For your free consultation, call us at 516-496-0400 or contact us online now.