Five Ways to Strengthen Your Case with the VA and Board of Appeals
---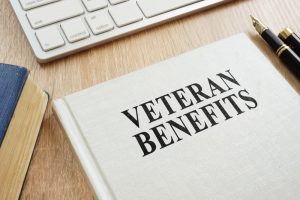 Depending on what source you believe, 30 to 80 percent of initial claims for Veterans benefits are denied. Of these, a significant number of the claims are denied inappropriately. In other words, it is quite common for a disabled Veteran to enter the VA appeals process.
If you are like thousands of others, you have gone through the process of submitting all of your medical records and filling out every possible form, only to be denied. At [firm name], our lawyers understand all the pitfalls of this process and work tirelessly to overcome them. Contact us today.
So, here are five ways to bolster your appeal.
Don't Underestimate the Importance of a Lay Statement
Although it is true that your appeal must be based on information from professionals, important testimony can still be provided by family and friends. A good lay statement is one submitted by someone who knew you before you enlisted. They can make statements about what your life was like before your military service and how you may have changed due to your service-connected condition.
A lay statement from your spouse, or even your ex-spouse, can be especially valuable. An intimate partner can describe details about your life that others can't. Other sources of insightful information might include your parents, friends, siblings, or your employer.
Get a Buddy Statement
Typically written by a fellow service member, a buddy statement or buddy letter is a first-hand account of the in-service occurrence that caused your disability. It is important that you served alongside the person providing the buddy statement and that they can attest to when and where you served.
If there are missing service records in your case, a buddy statement can be crucial and might provide the missing link needed to establish a service connection.
The buddy statement may also contain insight into how your new disability has affected your life. Along with changes caused by the disability, the exact tasks that may have become more difficult for you should be included, along with any current symptoms being experienced by the veteran. Specifics help create a solid case for VA disability.
Establish a Strong Service Connection
To you, as a disabled veteran, your service connection is probably very clear in your mind. But, details that may be obvious to you should be spelled out specifically to the VA.
When the VA looks at your claim or appeal, it is important that they don't have to dig through hundreds of pages to find what they need. Everything should be presented clearly and concisely with no room for confusion. Winning a VA appeal depends on clearly linking your diagnosis and the event that caused your injury or illness.
Account for Any Secondary Service Connections
When you are focused on a primary disabling condition, it is easy to ignore or forget about any secondary service connections. It may also be the case that you are not aware that a condition qualifies for a secondary service connection. Medically, mental and physical disabilities are often linked. If all of your service-connected conditions are taken into account, your disability rating may increase.
Get Legal Help to Win a VA Appeal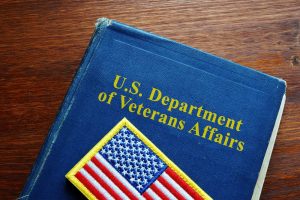 At Fusco, Brandenstein & Rada, P.C., we can determine the best approach to your appeal by reviewing your existing claim file in a timely manner. If possible, we will work to make the case for Total Disability due to Individual Unemployability (TDIU), which means a 100 percent disability rating and the maximum available VA benefit payment.
Usually, your appeal will be based on new and relevant evidence. Simply filing the same claim and hoping a new VA reviewer comes to a different decision about it is not realistic.
"New evidence" is any information that the VA didn't have before its previous decision. "Relevant information" is any information that could prove or disprove any element of your case.
Our goal is to prove that you have a medically identifiable, service-related mental or physical condition that causes you to be disabled today. We may refer your case to doctors, psychologists, or other medical experts to provide their medical opinion. We might also bring in a vocational expert to appraise your ability to maintain substantial employment.
Contact an Experienced New York Disability Benefits Attorney
You can rest assured that if you are working with us, we will make the VA appeals process as smooth as possible for you. Call the New York veteran disability benefits attorneys of Fusco, Brandenstein & Rada, P.C. now at 516-496-0400 for a case evaluation. Our proven results speak for themselves.