What You Need to Know about Your Veteran Disability Benefits Claim
---
Those who are injured or disabled while serving in the United States military deserve a level of care that allows them to live with dignity. The U.S. Department of Veterans Affairs (VA) offers tax-free, monthly disability benefits to eligible veterans. This may come as a surprise to some veterans and members of their families who are unaware that they qualify.
However, the process of applying to receive these benefits can be confusing and overwhelming for injured veterans. Sometimes, applications are unfairly rejected, leading to months or years of time spent suffering unnecessarily with ongoing pain, financial strain, and the inability to work or perform regular daily activities.
Here is everything you need to know about your veteran disability benefits claim, including how to apply and how to appeal decisions you don't agree with. If you have pressing questions about your claim, don't hesitate to contact Fusco, Brandenstein & Rada, P.C. today.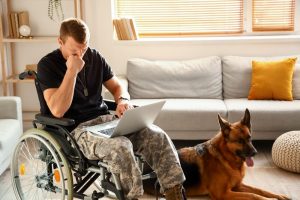 Who Is Eligible for VA Disability Benefits?
In order to qualify for VA disability benefits, a veteran must have served in the uniform services and must not have been dishonorably discharged. Furthermore, they must have an illness or an injury that has resulted in a disability rating of 10 percent or greater, which was incurred in or aggravated by time spent on active duty or in training.
Establishing your right to receive disability benefits requires that you present evidence of a physical or mental medical condition, as well as how that condition is related to your time in service. Sometimes, however, this relationship is presumed, including:
When the veteran was a prisoner of war
When the veteran suffers from a chronic or tropical disease that became evident shortly after discharge
When a veteran was exposed to ionizing radiation, mustard gas, or Lewisite while serving
When a veteran served in Vietnam and was exposed to herbicides such as Agent Orange
When a veteran served in Southwest Asia during the Gulf War
If your disability rating is 30 percent or more, the compensation may extend to your eligible dependents as well. This includes your spouse, minor children, children who are in school or in college (and between the ages of 18 and 23), children who have a disability that came about before they turned 18, and dependent parents.
Types of Disability Benefits
A veteran who meets the eligibility requirements above is entitled to tax-free disability payments on a monthly basis. The amount you receive will be determined by your disability rating, on a scale from 10 to 100. The higher your rating, the more money you'll receive.
There are also other disability benefits available to veterans and their families, including:
Dependency and indemnity compensation – Monthly payments for family members of veterans who either died while on active duty or died due to a service-related condition
Special monthly compensation – An extra tax-free payment available for those who require aid and attendance by another person, or for veterans who have lost a limb
Concurrent retirement and disability pay – This type of payment allows you to receive both veteran disability benefits and military retirement benefits
Combat-related special compensation – Provides benefits if your disability was combat-related, including toxic exposure habits in war zones. Contact us today.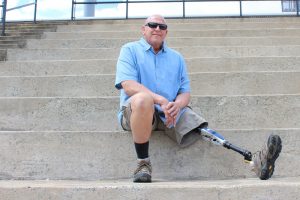 Applying for Disability Benefits
You can apply for disability benefits online on the VA website or by mailing a printed copy of your application to the New York VA Regional Benefit Office. You will also need to obtain and send your service and post-service medical records, as well as documentation that demonstrates what led to your disability.
It is likely that the VA will request that you undergo a medical examination, which they will pay for. When your request has been processed and decided, you will receive a letter about the VA's decision. If your claim is approved, you will receive a letter that explains how much you will receive each month, as well as when your benefits will begin. If your claim is denied, you may file an appeal within one year of the date you received the letter.
Contact an Experienced New York Disability Benefits Attorney
Working with the New York disability lawyers at Fusco, Brandenstein & Rada, P.C. can give you peace of mind that experienced professionals are working to make the claims process as smooth as possible on your behalf. If your application has been rejected due to doubts that your disability is connected to your military service, or if you disagree with your disability rating, our team will work hard to clarify these issues in your appeal.
Our firm is passionate about working to ensure that veterans and their families receive the benefits deserve. Contact us today at 516-496-0400 for a case evaluation.