Can I Get TRICARE as a Disabled Veteran In New York?
---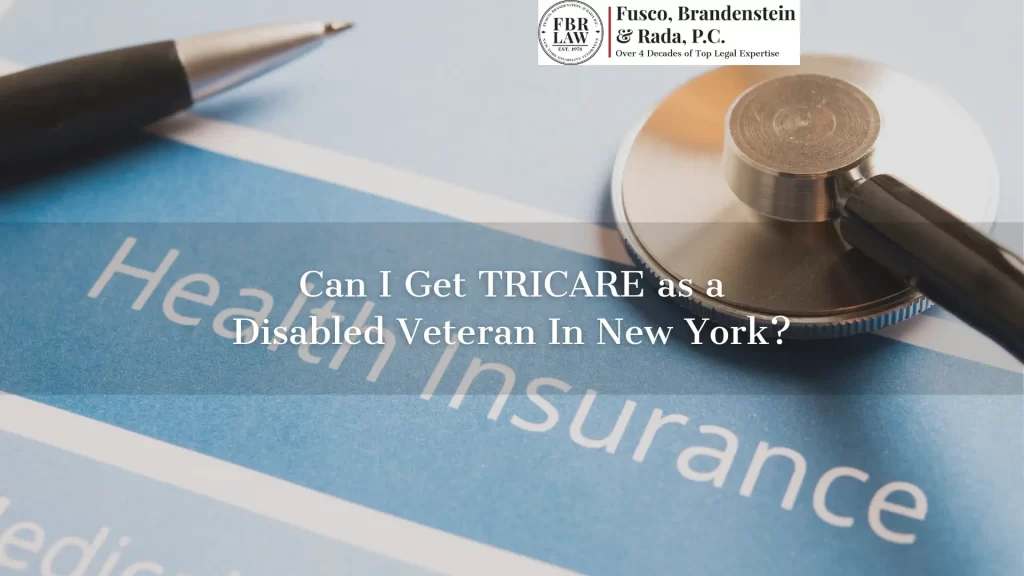 Various active duty service members, retired service members, and their families may qualify for TRICARE. This health insurance plan allows beneficiaries to access care through both military and civilian providers.
If you are wondering, "Can I get TRICARE as a disabled veteran in New York?" contact Fusco, Brandenstein & Rada, P.C. today. Our veteran disability benefits lawyers in New York can answer your pressing questions about this insurance plan. We can also help you gather the documentation necessary to show you're eligible for TRICARE. Contact us online or call us at 516-496-0400 to learn more.
What is TRICARE?
TRICARE is a health insurance system available to certain uniformed service members of the United States military throughout the Department of Defense (DoD). TRICARE combines military healthcare resources and civilian resources to offer quality healthcare coverage for service members and their families.
Those eligible for TRICARE benefits include:
Active duty service members

National Guard/Reserve members

Retired service members

Retired Reserve members
The families of all those above may also be eligible for TRICARE. Additional eligible parties may include:
Former spouses

Dependent parents

Parents-in-law

Medal of Honor recipients

Foreign Force members
Again, the close family members of Foreign Force members may be eligible for TRICARE benefits as well.
Are Disabled Veterans Eligible for TRICARE?
Someone who retires from military service may be eligible for both TRICARE and VA benefits. Along with retiring, a service member may separate from the service as a result of a service-related disease or disability. They may also be eligible for some TRICARE benefits in these circumstances.
A disabled veteran may qualify for TRICARE if:
They are retired from the military, having at least 20 years of active duty,

They have received the Medal of Honor, or

They are on the Temporary Disability Retirement List (TDRL) or Permanent Disability Retirement List
You may be able to receive healthcare benefits from both the Department of Veterans Affairs and TRICARE. Some disabled veterans find TRICARE very helpful if they have disability ratings below 50%.
With this low of a rating, a disabled veteran may receive somewhat limited care from the VA. Supplementing VA health care with TRICARE benefits can thus "fill in the gaps" in a veteran's care.
What Does TRICARE Cover?
TRICARE isn't a single plan. TRICARE offers multiple plans with different eligibility requirements. Different plans may also offer different coverage.
That said, a TRICARE plan may cover:
Dental care

Pharmacy

Mental health care

Reproductive health

Special needs

Vision
Learn more about what a given TRICARE plan may cover by using the official TRICARE Covered Services lookup tool.
TRICARE Resources
If you're still asking, "Can I get TRICARE as a disabled veteran in New York?" the following resources may provide eligibility information:
Defense Manpower Data Center (DMDC):

 The DMDC is a DoD resource offering information about benefits to service members and their families. The DMDC's 

website

 may answer your questions about whether you're eligible for TRICARE.

Defense Enrollment Eligibility Reporting System (DEERS):

 Enrollment in DEERS is a requirement for receiving TRICARE benefits. Call 1-800-538-9552 for more information about your enrollment status.

TRICARE East Region: 

Humana Military is the health care program serving TRICARE beneficiaries in New York and the overall TRICARE East Region. Visit the 

website

 to learn more.
TRICARE's website also offers tools through which you can find the right plan for your needs and eligibility: Compare Plans and Plan Finder. Once you've found what you believe is a suitable plan, you can enroll through the TRICARE Enrollment Page.
What Does TRICARE Cost for a Disabled Veteran in New York?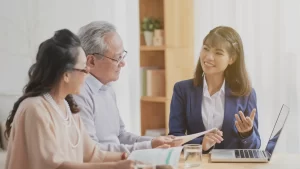 Various factors can influence the cost of TRICARE coverage. They include (but aren't limited to):
Changing costs of healthcare services

Changing costs of prescription drugs

Adjustments to the cost of living
Costs of TRICARE COVERAGE also depend on whether you're a Group A beneficiary or Group B beneficiary:
If you or your sponsor officially joined the Uniformed Services before January 1, 2018, you belong to Group A

You belong to Group B if you or your sponsor officially began serving in the Uniformed Services on or after January 1, 2018
Enrollment fees and similar fees tend to be higher for those in Group B. What's most important to understand is that costs can vary from one plan to another.
A Veteran Disability Benefits Lawyer in New York Can Help
Learn more about whether you're eligible for TRICARE as a disabled veteran in New York by speaking with an attorney. A member of our team at Fusco, Brandenstein & Rada, P.C. can review your case and explain your options in greater detail. Get started today by contacting us online or calling us at 516-496-0400.
Related Reading: