How to Report an Injury at Work
---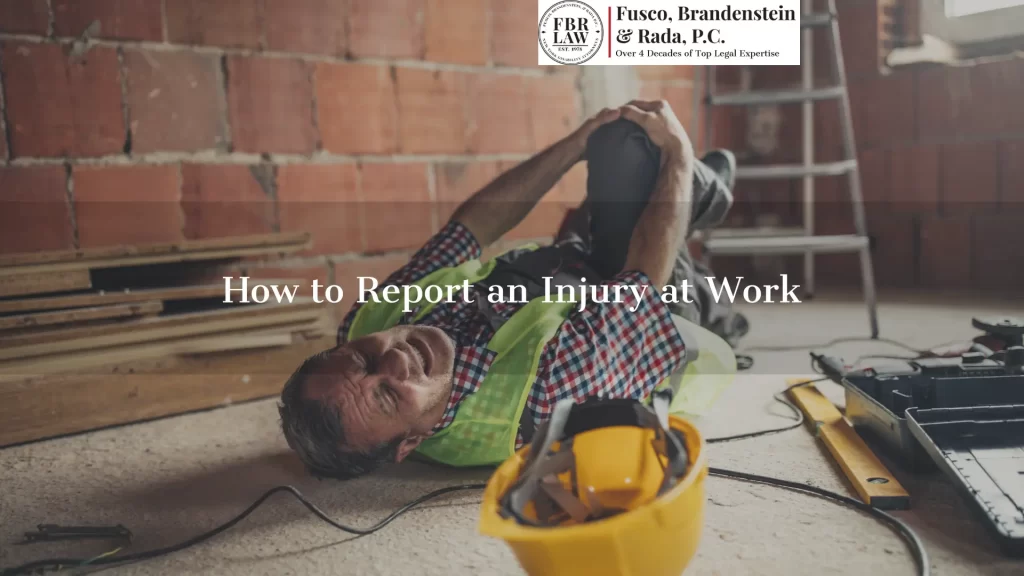 If you were injured in an accident at work, you could be eligible to receive workers' compensation benefits. Workers' compensation insurance provides benefits for employees who are injured or become ill on the job. New York law requires that all for-profit and most non-profit companies carry workers' compensation insurance for their employees.
The insurance covers health care for work-related injuries or illnesses. Workers' compensation insurance can provide wage replacement benefits for up to two-thirds of your average weekly wage. The first step to gaining these benefits is to report the injury to your employer.
Why Reporting a Work Injury is Important
An injury or illness is only work-related if the incident happens while you're working. You must file workers' compensation insurance claims according to strict deadlines. In other words, you must submit the paperwork within the defined time limits.
To obtain benefits, employees must submit a work injury report within three days of the accident or when they recognize an illness is job-related. This gives the employer time to investigate the injury or exposure. A work injury report is required to initiate a workers' compensation claim, which provides coverage for most of your medical expenses.
Failure to make a work injury report and inform your employer about the accident or illness may mean you lose eligibility for workers' compensation benefits. Workers' compensation is a no-system. This means your employer doesn't have to be responsible for your accident for you to claim benefits. However, an employer can choose to dispute the claim if they suspect the injury or illness is not related to the job.
What Are the Employee's Responsibilities?
There are time-sensitive steps involved in a workers' compensation claim. The first is to document the accident or exposure that triggered your illness or injury. Documentation can also include taking photos of the accident scene and recording property damage or equipment involved.
Your employer has an internal reporting system that you must follow to notify the appropriate individuals of the incident. Even if you believe your injury, accident, or exposure was minor, it must be reported quickly.
In some cases, what looks like a minor injury or illness can develop into something much worse within hours or days. If proper documentation is not initiated, it could mean you lose eligibility for workers' compensation benefits.
It is vital that you seek treatment from a physician as soon as possible. If you need to go to urgent care or the emergency room, do so. You also need to complete a C-3 form with the Workers' Compensation Board to file your workers' compensation claim. This can be completed online, which is the fastest way. You can also call 866-396-8314 or submit a paper form.
The form requires your contact information, basic employment information, and details of how the injury or exposure happened. Additionally, you will need to submit information about the nature of your injury or illness. This includes areas of the body that were affected, treatments you received, and time lost from work.
What Are the Employer's Responsibilities?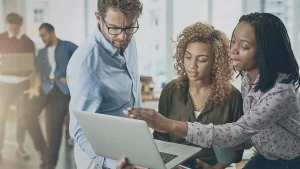 The employer must also report the injury or illness. This is mandatory when the accident or exposure has caused or will cause time lost from work. If medical treatment beyond first aid is required, the employer must also report the incident. This report must be filed no later than ten days after the employer is notified of the injury or illness.
New York law also requires employers to retain these records for 18 years. This is necessary even when the injury or illness does not result in a successful workers' compensation claim.
OSHA has additional regulations that require employers to report any fatality within eight hours. They must also report any amputation, hospitalization, or loss of an eye within 24 hours.
Contact an Experienced New York Disability Attorney
The New York workers' compensation attorneys of Fusco, Brandenstein & Rada, P.C. have more than four decades of experience handling claims for our clients. If you have questions about your workers' compensation claim, our New York disability attorneys are ready to help.
We recognize that each situation is unique, and we are ready to hear your story. We use these details to develop a plan that increases your chances that your workers' compensation claim is approved. We recommend that you contact us as soon as possible in the claims process. This allows us the greatest potential to help you.
We understand you are facing challenges after an accident or exposure at work that triggers an injury or illness. We want to help. Call our office at 516-496-0400 today for your free consultation. We will evaluate your claim and advise you on your next best steps.